Jump to section:


Different types of gas
Stay safe when you are fueling
Conclusion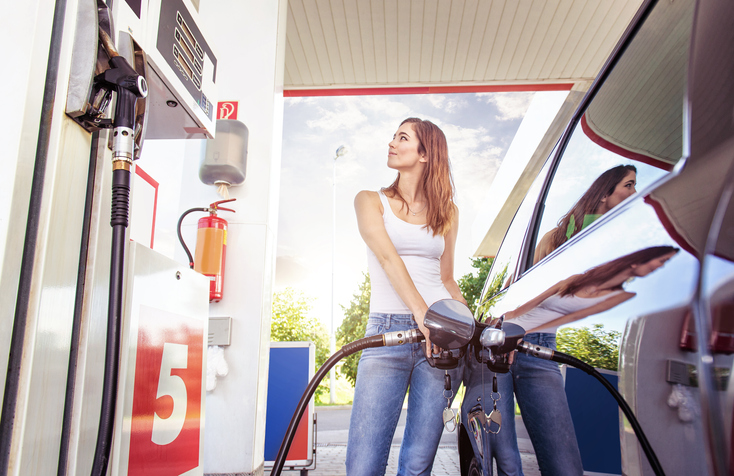 Different types of gas
There are five types of gas that you could see at the pump at the gas station. They are E15, E85, diesel, premium and regular. The most common types used are regular and diesel. That is because most cars with the exception of luxury and high-end sport cars use regular and trucks use diesel. If you are driving a regular vehicle, we recommend using regular gas. You might be able to use premium but the difference it makes in engine performance will be negligible and will not be worth the higher cost. Do not use diesel fuel unless you are driving a truck with a diesel engine. Most passenger trucks do not have diesel engines so consult your owner's manual if you are unsure.
E15 and E85 are both ethanol-based fuels for use in certain vehicles. The difference is that E85 is mostly ethanol-based but also fifteen percent true gasoline while E15 is fifteen percent ethanol-based fuel and eighty five percent regular gasoline. What this means in terms of your ability to use these fuels for your particular vehicle is that for E85 fuel you will need a "flex-fuel" safe car. You can consult your manufacturer's manual or check online to see if it is safe to use flex fuel (E85) in your car. For E15, almost all cars made after 2002 will be able to use this type of fuel.

Stay safe when you are fueling
The fuel for your vehicle as well as it's fumes are extremely flammable and dangerous. That is why you need to be very careful when you are pumping gasoline into your vehicle. This starts with the obvious steps of always turning your car off and never smoking while you are fueling up. You also must be careful not to get fuel on your hands or clothes while you are fueling because that fuel can ignite later on if exposed to flame. Finally, and possibly most importantly, watch out for the risk of fuel igniting from static electricity. You can avoid a static electricity fire at the pump by touching a metal part of your car after you get out but before you start pumping gas. This should be enough to get rid of any static electricity.

Conclusion
The vast majority of cars on the road will take regular gasoline. A few, higher-end cars will perform a bit better with premium. Trucks with diesel engines will obviously take diesel fuel. Some cars will be able to make use of ethanol-based fuels which help increase fuel efficiency and are better for the environment. Regardless of the type of fuel that you are pumping into your vehicle, you always need to practice the utmost safety. This includes, shutting your car off, no smoking and grounding yourself from static electricity by touching the metal of your car as soon as you get out to start fueling.