Jump to section:
What is a car appraisal?
When should I get my car appraised?
Wrapping up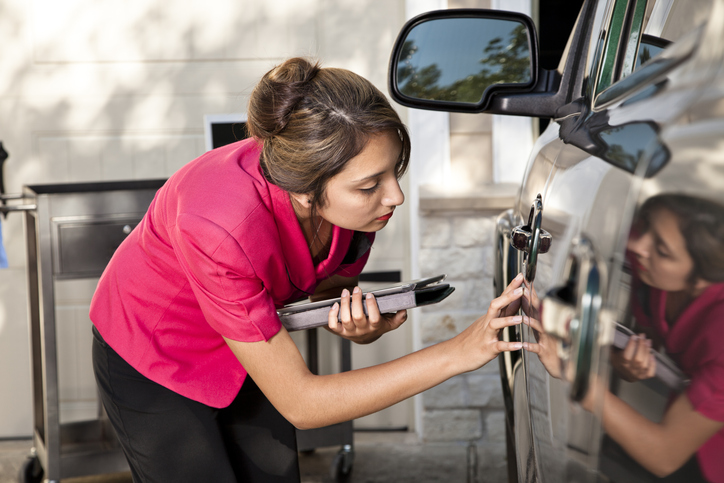 What is a car appraisal?
A car appraisal is when you find out what your car's exact and current value is by having it looked over by a professional appraiser. Getting your car appraised can be useful for several specific reasons but it is easily the best way to assess a car's true worth fairly and objectively. Trusting someone else who is buying or selling the car in question or attempting to go off Kelly Blue Book yourself will be much less accurate than an appraisal will be.
There are several things that affect the final number in an appraisal. The first, and likely most important, is what exactly the appraisal is for. For example, if you are getting a car appraised in order to sell it to another individual, the appraiser will give you an objective estimate of the best price you can sell it for. However, if you are getting a car appraised to assess its trade-in value, the value assessed for the same exact vehicle at the same time will be different.
Other more typical factors will also hold a good amount of weight during an appraisal. These include, mileage, maintenance, your location, the age of the vehicle and more.

When should I get my car appraised?
Any time that you need to get the most exact and objective value for a vehicle, you should consider an appraisal. This can include if you are buying or selling a car. If a car is new, there will be no need for an appraisal. However, appraisals will be quite useful for used vehicles, whether you are buying or selling one.
Appraisals are also useful for when you are trading a vehicle in. If you get an official appraisal and bring it with you to the dealer when you are trading a vehicle in, this can help you gain some leverage in the bargaining process.
Finally, appraisals are also often used when people get divorced and need to determine exact values of all their assets that are to be divided up.

Wrapping up
Getting a vehicle appraised is the best way for you to get the most objective value for it. It will be quite useful if you are buying, selling or trading in a car. In the end, it will help you maximize the value out of whatever deal you are making, be it with an individual or a dealership. If you do get a car appraised, make a deal and then need it shipped to or from Hawaii, you can always call the auto transport professionals with Hawaii Car Transport at (808) 445-6695.