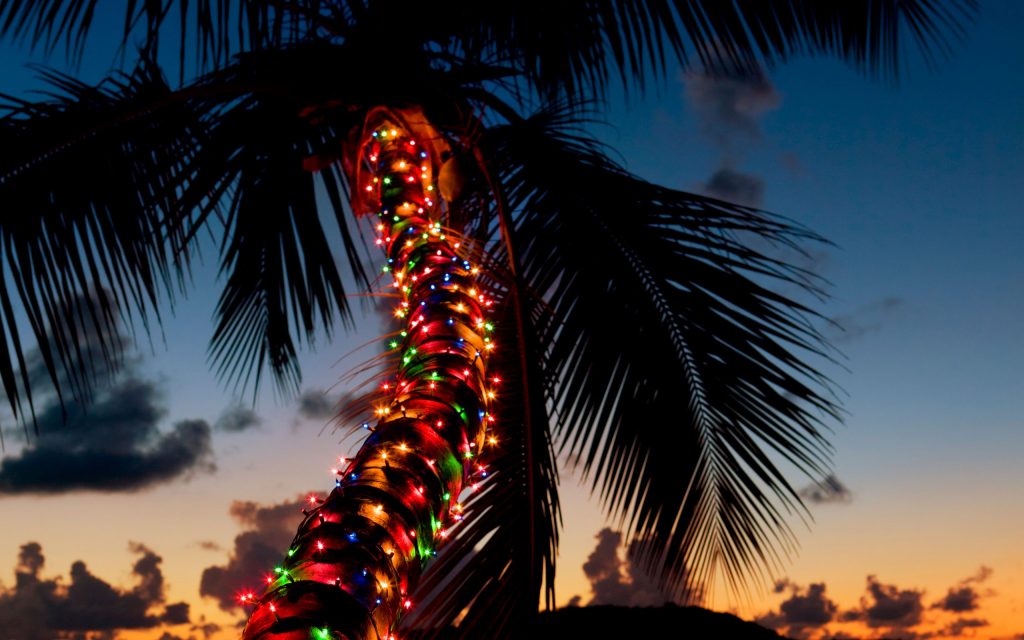 While a snow-covered holiday may be the norm for many, celebrating the holidays in Hawaii has recently become an increasing trend. Aside from the obvious picturesque beauty, the island offers its visitors a unique way to celebrate the holidays.
Here's a go-to guide on how to celebrate the holidays Hawaii Style!
Santa's coming to town!: Santa arrives in total Hawaii style. This Christmas don't miss Santa's arrival at the Halekulani Hotel.  He will float on to shore in his canoe at 4:30pm. Make sure not to miss him!
Sheraton Waikiki Sand Sculptures: Take a selfie with "Santa's selfie" and "Santa's Serenade". These are two sand sculptures are on display in the lobby of the Sheraton hotel in Waikiki. It's a sight not to miss, these two sculptures took weeks to create and are beautifully crafted. The hotel is a short walk away from Waikiki beach.
Waikiki Beach Walk: After the selfie stop, make sure to visit this week-long event which runs every night until December 25th.  The walk takes place on Waikiki beach and begins at 6pm.  Enjoy live musical entertainment made to get you in the Christmas spirit- Aloha style.
Kawaiahao Church: Visit the church in downtown Honolulu with your family to see a live nativity display. Showings will take place at 7pm every night until December 23rd. Along with the nativity, enjoy live music and a queens blessing.
Honolulu City Lights: This annual display runs until January 1st. Come see the beautifully lit 50-foot Christmas tree. Enjoy the enormous light display, food, Keiki rides and vendors that all offer fun for the whole family.
Royal Hawaiian Center: The center is open on Christmas eve and Christmas day. Stop by from 6-pm for holiday themed live music and get your picture taken with Santa in front of the uniquely decorated Christmas tree.
Whichever way you choose to celebrate the holidays, we hope everyone has a great time with friends and family.
If you are planning an extended stay in Hawaii, Remember we can always help you by shipping your car over. Shipping your car will save you money on expensive car rental costs. If you're interested click here for more information.