Jump to section:
Doing some spot cleaning yourself
Detailing and other cleaning services
Conclusion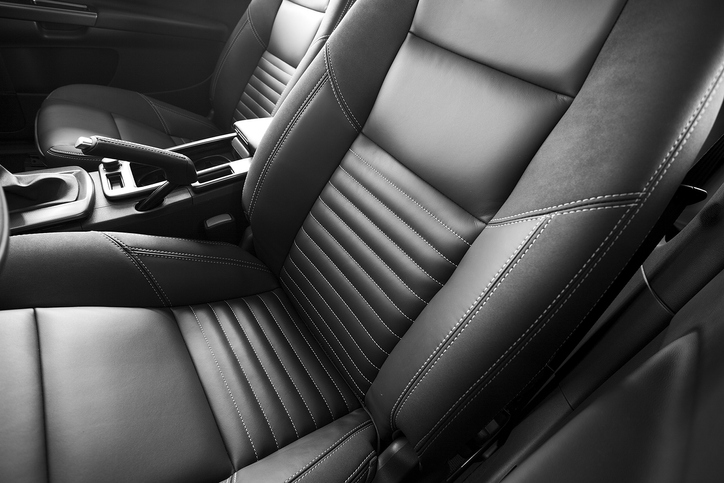 Doing some spot cleaning yourself
If you have stains on your car's upholstery, you should get the stains cleaned and removed because it can affect the resale value of your vehicle as well as make your passengers feel less comfortable. If the stain is small and fairly recent, you should consider cleaning it yourself. This will be both cheaper and quicker.
In order to attempt to clean your own upholstery, you should start by identifying whether your car has cloth or leather seats. For leather seats, you will have a few options. You can use nail polish remover on a rag and blot the stain until it dissipates. Then use warm water and dish soap to get rid of the excess nail polish remover. Another option for cleaning a leather seat would be to put some non-gel toothpaste on a new toothbrush then carefully and gently scrub the stain.
If you have cloth seats your first option for cleaning a stain yourself will be to use laundry detergent with hot water and apply that mixture to a cloth. Then, use the cloth to make the stained area damp. Then, after a bit use a towel with cold water to remove the mixture. You can also use a baking soda solution that is baking soda mixed with warm water. Apply the solution to the stains using a clean toothbrush and let it sit for about a half an hour. Then, wipe off the excess with a cloth.

Detailing and other cleaning services
If cleaning your car's upholstery, yourself does not work, or you just want to skip that effort altogether, you can always take your car in to get the stains professionally removed. This will take more time and definitely cost more but it is easily the most effective option. Typically, when you get your car detailed, it will take an hour or two and will cost between seventy-five and two hundred dollars depending on what is included in the detailing and the size of your vehicle. Obviously, larger vehicles such as SUVs will cost more. Most car washes offer a detailing service of some kind.

Conclusion
Getting your car's upholstery cleaned will entail you either putting in some elbow grease yourself or spending some money to get it detailed. Attempting to remove any stains yourself will be quicker and be much less costly but it is typically less effective than getting your car detailed. Do your very best to prevent stains on your car's interior in the first place but if you do end up with stains on your upholstery, you still have a few options.