Jump to:
Basics about moving to Hawaii
Preparing to move
The actual move
Unpacking and setting up
Other things to consider
Conclusion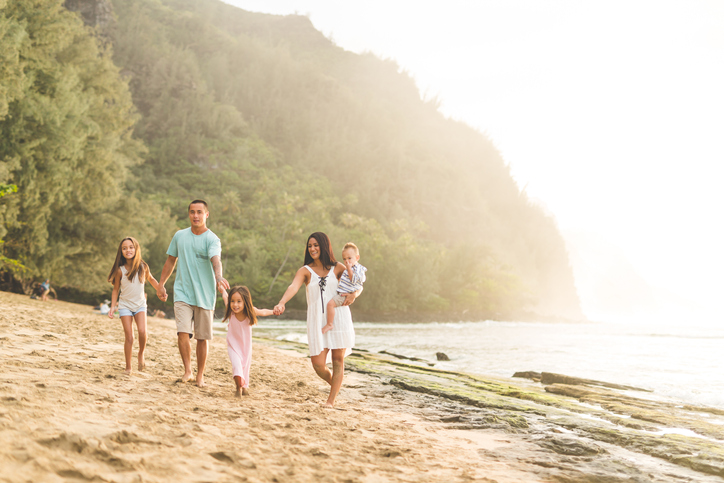 Basics about moving to Hawaii
Moving to Hawaii can be a life-changing experience. You will be in the most beautiful place on the planet twenty-four hours a day, seven days a week. The actual move there might not be so fantastic. Moving anywhere can be a stressful and difficult experience but moving to Hawaii can be even more stressful.
Packing up your life and moving it to a far away, overseas destination like Hawaii can be a mess if you don't put the right amount of preparation and planning into it. Planning is crucial to not only making sure that your shipment goes well but also that it does so in the timeliest manner possible.

Preparing to move
As mentioned earlier, the preparation for your shipment is the most important part of the shipment because it will make or break the rest of the process.
Household and personal items – All of your personal effects and household items will need to get shipped to your new home in Hawaii. It is best to start looking into this as soon as a few months before your move. You can
Jobs and schools – You will not only need to line up a new job or jobs and schools (if you have children), but you will also need to leave your old jobs and schools and do so with some notice before you leave for Hawaii.
Cable and internet – You will need to schedule an appointment to have a service technician from the cable company come over and hook up your cable and internet. Make sure that you do this ahead of time but that you will be there for the actual appointment with your TV and internet-connected devices set up so you can test them as soon as everything is ready to go.
Your car – If you have a car and you want it with you at your new home in Hawaii, you will need to ship it. You should start planning your car shipment six to eight weeks before you move. You will need to first figure out your exact shipment details. Then you will need to use those details to get free quotes from several auto transport companies so you can compare prices and transit times. Then, you should thoroughly research any company which you are considering using.

Once you have done all that, then you can book your shipment with the company of your choice. Make sure you are booking your shipment a month in advanced. You will also need to consider if you want to be without your car while it ships at your old home or your new Hawaiian home. We recommend that you schedule your shipment at least a week in advance of leaving for Hawaii yourself. This way, if there are any delays with your pickup you won't need to worry about missing your flight.

Getting yourself and your pets there – Last but not least, you will need to prepare to fly there yourself and either fly with your pets or have them shipped. By the time you start preparing to book your flight you should already have a good idea of when you are going to fly. At this point,
The actual move
The actual execution of the move is extremely important as well. Be ready for things to go wrong because something inevitably will. However, if you are prepared, you can quickly and easily keep the negative effects to a minimum.
The actual move will consist mostly of getting your stuff delivered and unpacking it as you see fit. You will likely need to use the help of a moving company at some point during the move. So, you could use any of the following companies to move your stuff while a company like Hawaii Car Transport moves your vehicle:
Unpacking and setting up
If you have made it this far, you've made it past the most difficult parts of the move, but you are not out of the woods yet. When you arrive in Hawaii you will need to likely wait a day or two for your things to arrive then you will need to unpack everything and set it up.
A few tips for unpacking and setting up your new home in Hawaii:
Start with the essentials – Start off by unpacking whatever you absolutely cannot live without. Things like food and toiletries. In the case of moving to Hawaii, you don't even need to wait for these things to ship you can easily run to the store and buy these things. In fact, we do recommend that you do exactly this. Shipping things like toiletries from the mainland seems a little excessive.
Get the appliances out of the way – Some of the most difficult unpacking work is moving appliances to where they are supposed to go in your house then hooking them up. If you get this out of the way first, you won't have to worry about it hanging over your head and doing it later. However, things like the stove and fridge should be left to professionals, it is worth the extra money.
Use painters/masking tape to mark your furniture layout before the furniture arrives – Before your furniture gets there, you will want to make sure that you figure out the layout of the furniture by placing "X's" in tape on the wall (or floor if you have hardwood).
Other things to consider
There are a few other things you should consider when you are moving to Hawaii. These are a few of them:
You will need to get your car insurance, license, and license plates changed – You will need to get all those things changed. You should absolutely look into getting your car insurance changed before you move. The license and license plates will need to wait until after you arrive in Hawaii.
You will have to get your mail changed – You will need to get your address changed from your old address to your new address in Hawaii. You will need to do this for any important communications you get in the mail such as credit card statements. You can change your address with the postal service by going online at USPS.com/move.
Prepare for the time change – You will need to change time zones on any phones, computers, watches and clocks. Hawaii is in "Hawaii-Aleutian Standard Time." This time zone is six hours behind Eastern Standard Time and three hours behind Western Standard Time. If it is 12 PM in Hawaii it will be 3 PM in California and 6 PM in New York. You will also need to get used to the time difference physically. For example, you will need to get used to going to sleep three hours later if you are moving to Hawaii from California.
Conclusion
The move to Hawaii will be a long and stressful one if you don't plan and prepare well enough. But, if you do, then the move could become an enjoyable opening chapter to your new life in paradise.
You will need to ship pretty much your entire life to Hawaii, and this includes your car. If you want a stress-free car shipping experience so that you can concentrate on your move, then contact Hawaii Car Transport.