Jump to section:
The cheapest flights to Hawaii
The most convenient flights to Hawaii
Tips for flying to Hawaii
Conclusion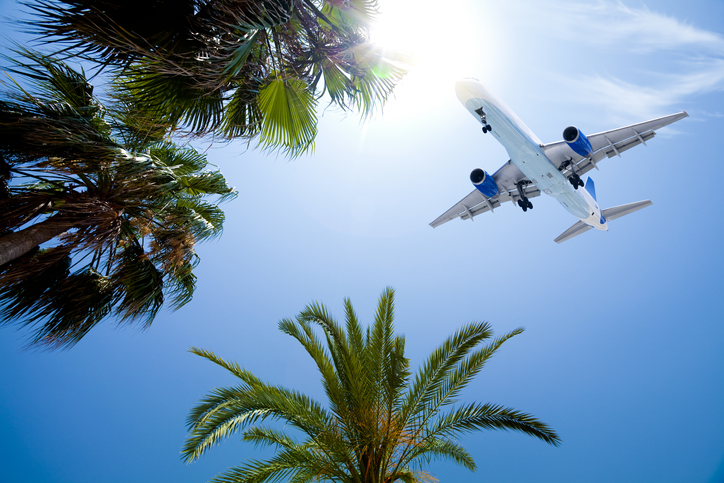 The cheapest flights to Hawaii
If you are traveling to Hawaii with your car, you will have no choice but to ship your vehicle and take a flight yourself. With that in mind, you will likely still want to save as much money as you can. One way you could accomplish that is by doing your due diligence and finding an inexpensive flight there.
You can use the following list to compare and save on flights to Hawaii:
The most convenient flights to Hawaii
Comfort and convenience might reign supreme for you. If this is the case, you might want to consider some different options for your flight to Hawaii.
Fly with the following airlines to ensure the most convenience during your Hawaiian flight:
American Airlines – American Airlines is the world's biggest airline. So, it should come as no surprise that they have many comfortable choices available when it comes to flights to Hawaii.
Hawaiian Airlines – Hawaiian Airlines was founded about ninety years ago and is the tenth biggest commercial airline in the United States. As you might imagine because of their name, they have a massive amount of flight options to and from Hawaii.
Delta Airlines – Delta Airlines is the second biggest airline in the world. It is nearly a hundred years old and is one of the more trusted names in air travel. It offers many flights to and from Hawaii.
Tips for flying to Hawaii
Any flight (especially longer ones like a flight to Hawaii) can be full of annoyances such as delays. However, you can do your best to be properly prepared thus making the likelihood of any inconveniences much less likely.
Use this list to prepare for your flight to Hawaii:
Try to plan as far ahead as possible – Planning your flight a month or more ahead of time can help you save a decent amount of money. This will also give you the most amount of time to plan for the other parts of your trip including shipping a car to Hawaii.
If you are a senior or student you likely qualify for a discount – If you are a student with a valid student ID card or over the age of fifty-five with proof you can earn up to twenty-five percent off your Hawaiian flight.
Bring ear plugs – The flight to Hawaii can be an extremely long one. It usually takes between six and eighteen hours depending on where you travel from in the continental United States. Either way, you will likely want to sleep at some point. So, be sure that you bring earplugs just in case the flight or someone on the flight is to noisy.
Dress for Hawaiian weather – If you are coming from a cooler weather area you won't want to get stuck arriving in Hawaii all bundled up. If it's freezing out where you are departing from, bring a coat that you can easily take off and carry or slip into your luggage once you arrive in Hawaii.
Gum can help relieve any flight related pressure in your head – Believe it or not, chewing some gum on your flight could help you relieve any inner-ear pressure you feel due to altitude changes.
Conclusion
A Hawaiian flight can be frustrating as well as bothersome at points but if you plan ahead and prepare properly, your flight could end up being much more enjoyable.
One thing that should not be a bother is your auto transport. If you are on your way to Hawaii and need your car shipped there, we can help you out. Get a free quote today!