Jump to section:
How your car's power windows work
How to ensure your power windows keep working well
Wrapping up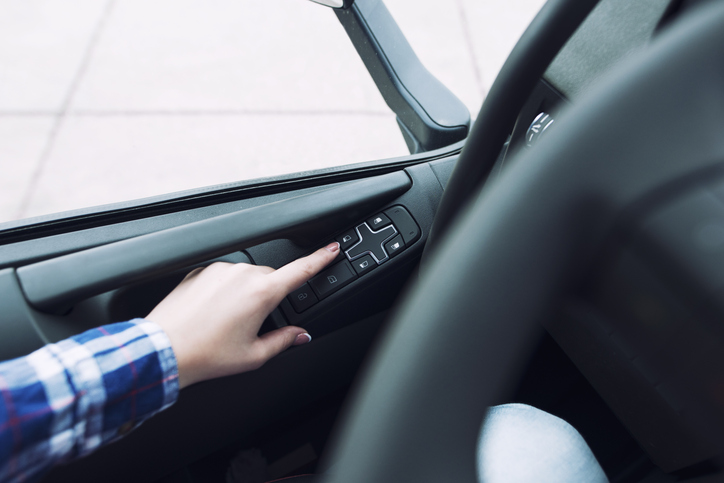 How your car's power windows work
Power windows are a useful modern tool that makes your driving experience easier. Some of you may not remember this but cars that were produced a couple of decades ago had windows that had to be manually rolled down. If you are driving and you wanted your window rolled down or up, you had to take one had off the wheel and roll it up rotation after rotation using a handle. With power windows, all you have to do is press a button. Plus, in most cases, the driver will also have the same power over the other windows of the vehicle.
The way that power windows make rolling them up and down so easy is through a mechanical system in your door. This system is powered the driver's door which is powered by a circuit breaker. The power from the circuit breaker is sent to a contact point in the center of the driver door where it is sent to either the driver's window or the other windows. When you press a certain button, it connects a specific window to the power, when no buttons are pressed, no windows are connected to the power center point hence nothing happens.

How to ensure your power windows keep working well
Many people take their power windows for granted these days. They press a button, and a specific window does exactly what they want. Most people assume that their mechanic will take care of anything that is off with the power windows when they take their car in for service. However, you can extend the life of your power windows by doing a few simple things.
First, you should make sure that the window rubbers are always clean. Any dirt and grime will make it more difficult for the windows to go up and down. Next, you need to lubricate the rubbers near the base of your windows with silicon spray every so often as this will maximize performance. You should also utilize the power window lock when you have any kids in the car. Kids have a tendency to play with buttons, if they do this with the power window, they can end up burning out the mechanism. Finally, you must always get anything wrong with the windows or their buttons fixed as soon as you notice something is broken or off. Letting an issue go for too long can lead to much more serious and expensive issues with the power windows.

Wrapping up
Your car's power windows are a major convenience in comparison to the arduous way that windows used to have to be manually rolled up. You must make sure that you do not neglect your power windows. This includes making sure that the rubber at the base is clean and lubricated as well as getting any problems fixed as soon as possible. Remember, your windows are powered by a fairly delicate mechanism, do not play with your windows or allow any passengers as the mechanism can burn out with sudden overuse.