Jump to section:


How to pass safely
How to pass legally
Conclusion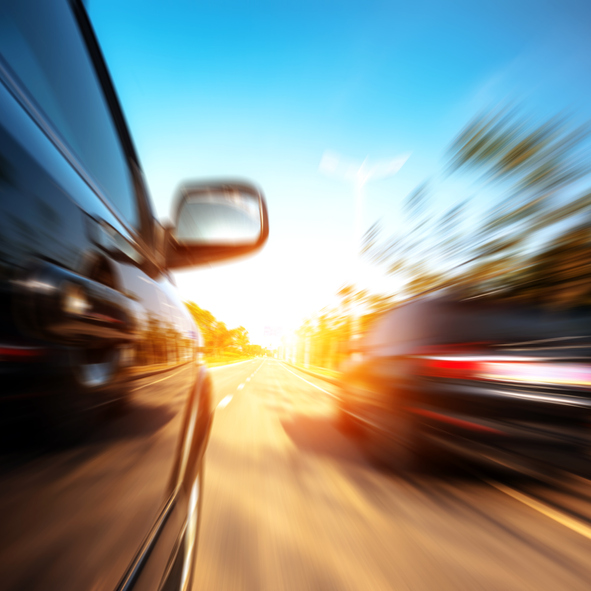 How to pass safely
If you want to pass someone who is driving too far under the speed limit, you can do so but you must always do so carefully and safely. If you do so haphazardly, you could end up in a head-on collision which can easily total your car and cost you and/or another driver their life. Passing someone safely will begin with only passing them in areas with more than one lane on your side of traffic or in an area where there is just one lane on your side of traffic but there is a clear view of oncoming traffic.
Once you have determined you have a clear view and that passing the driver in front of you will not be impeded by another nearby motorist, turn on your left blinker and you can begin to pass. Once you start to move over, simultaneously start to accelerate. Once you pass the vehicle ahead of you, turn your right blinker on. Once you can see both headlights of the vehicle that you just passed in your rearview mirror, you can merge back into your original lane.

How to pass legally
Passing safely is one thing but passing legally will include a few more things you will need to do and look out for. Just because you pass someone successfully and in a safe manner does not mean you will not receive a ticket. The most important part of passing someone legally will be to pay attention to road signage as well as road markings prior to attempting to pass anyone.
Before you try to pass someone safely, be absolutely sure that you check around for signs that will say "No Passing Zone" or "don Not Pass". Typically, they will be orange or yellow and in the shape of a right-pointing pennant. However, the sign could also be rectangular and could also be white in color. Obviously, in areas with these signs, you cannot legally pass someone.
You also must be on the lookout for solid lines in situations where you are trying to pass by entering the oncoming lane of traffic for a brief period. If the line is solid on your side of the road, you may not pass there. If the line is single dotted, double dotted or dotted on your side and solid on the other, you may legally pass so long as it is safe to do so.

Conclusion
You should only ever pass someone when it is absolutely necessary and not when you just prefer to make better time. When you do pass someone on the highway in Hawaii, always do so both safely as well as legally. Always watch for oncoming traffic, use your blinkers and never cross a solid line to pass someone.