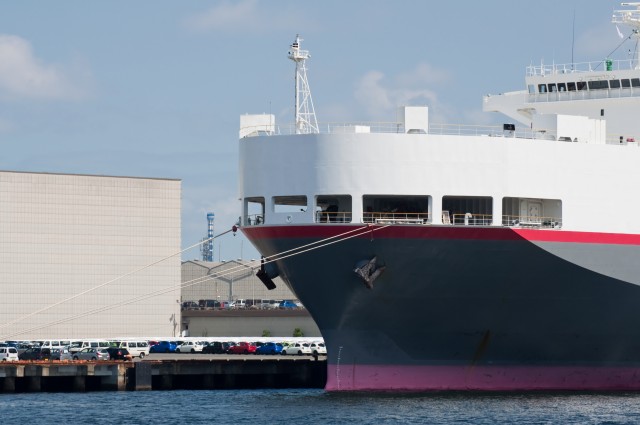 Shipping a car to Hawaii is a lot more simple than it sounds. We answered some common questions asked to help you prepare for your Hawaii car shipment.
What do I need to set up my shipment?
• Year, Make & Model of the vehicle
• Vehicle Color
• Vehicle VIN Number
• License Plate Number (If available)
How long will it take to ship my car?
Transit times vary depending on the origin and destination of your shipment. You can visit our transit times page to view delivery times for your specific route.
Can I track the progress of my shipment online?
Yes. Online tracking is available to you 24 hours a day and is updated in real-time. Upon scheduling your shipment, you will receive a unique booking number that will allow you to track the status of your shipment online anytime.
Can I have anything inside my vehicle when shipping?
Your vehicle must be clean and empty. Exceptions are made for child seats, jumper cables, and in some cases automobile parts.
How do I pay for my shipment?
We accept Visa, Master Card, American Express, Discover, electronic transfer, money orders, and company checks. Payment must be made in full prior to the date of your shipment.
Are there size restrictions on shipping my vehicle?
Yes. The rates provided online apply to standard size vehicles. A standard size vehicle is defined as any passenger automobile not exceeding 21'6″ length x 8′ width x 7′ height. If your vehicle is larger than the standard dimensions, please contact our oversize shipment department by calling (808) 445-6695 to receive a rate for your transportation.
How much gas can I have in my vehicle?
Less than 1/4 tank – no exceptions. This is a coast guard regulation (#176.905). Please note, we do not offer a siphoning service.
What is required on the date of my shipment?
• Copy of booking
• Set of keys
• Vehicle title or lien holder authorization letter (If your vehicle is financed or leased)
• Current registration (If available)
• Picture ID
How can I book my shipment?
For your convenience, you can book your shipment securely online anytime. If you would prefer to set your shipment up with a shipping coordinator, please call (808) 445-6695.