Jump to section:
The best day trips to take in Hawaii
How to get ready for your day trip
Advice for taking a day trip
Conclusion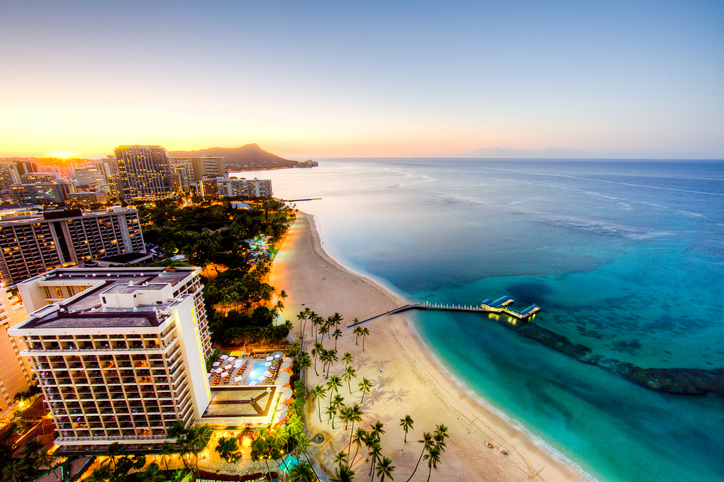 The best day trips to take in Hawaii
Hawaii might be the best spot on the planet to take a day trip. The lush green beauty of the chain of islands is best enjoyed through a day trip. Here are the best day trips that you can take in Hawaii:
Waikiki Beach – Possibly the single most beautiful beach in the world, Waikiki Beach
Pearl Harbor – Get a taste of history by visiting the memorial at Pearl Harbor. When you visit Pearl Harbor you'll get a history lesson as well as a fantastic sight-seeing opportunity.
Various helicopter tours – Nothing beats a bird's eye view of paradise. There are multiple helicopter tours that you can take in Hawaii. Which one you end up choosing is entirely up to you.
Hanauma Bay – This is the top spot in Hawaii for snorkeling. This is one coastline that you will not want to miss.
Manoa Falls – This is one of the most serene and beautiful waterfalls that you will find on the entire planet. It is a great spot for pictures and a day of relaxation.
How to get ready for your day trip
The preparation for a day trip is likely the most important part of the trip in order to have the most enjoyable time possible. You need to make sure that you plan the route to the trip because this can greatly impact your travel time. You do not want to end up spending too much time driving during your day trip because that will essentially defeat the purpose of a trip like that.
You also want to make sure that you plan your itinerary for the trip. You might get caught up at one particular point of attraction during the trip which can easily waste a lot of time. Having a set schedule will help you avoid this.
You will also need to pack for the trip properly. You will need the right clothing, which will likely need to be durable because odds are that you will be hiking and/or climbing at some point during your excursion.
Be sure that you also pack the necessary emergency supplies such as a first aid kit, food, water and whatever else you might deem important in case of an emergency. Many of the areas that people tend to visit on a day trip are at least fairly remote. So, help may take a while to reach you if you get into a jam.

Advice for taking a day trip
When you are taking a day trip in Hawaii, you will want to make the most of it. Using the following tips to do so:
Start early – A day trip is exactly that – one day. So, you will want to maximize the amount of time that you'll have to enjoy the day by starting as early as possible.
Make sure you have not forgotten anything. – Before you leave for your day trip, take a few moments and double check that nothing has been forgotten.
Plan ahead – We have already mentioned that planning your trip is one of the most important parts of the trip. This is crucial because this is where you will figure out the day's itinerary so that no time on the trip is wasted.
Watch the weather – It is unfortunate if you end up having to postpone your day trip due to weather, however, it is much better than getting caught out in inclement weather and simultaneously needing to cancel the trip. So, use a weather app on your phone or watch the news so that you will know ahead of time what the weather will be like during your trip.
Conclusion
Taking a day trip in Hawaii is the best way to experience the very best of the islands while you are there. However, the success of your day trip is entirely dependent on the amount of planning and preparation that you do prior to the trip. Taking the time to plan out your trip is well worth it as it can take a good day trip and make it even better.