Jump to section:


The risk of an accident
Getting a ticket
Conclusion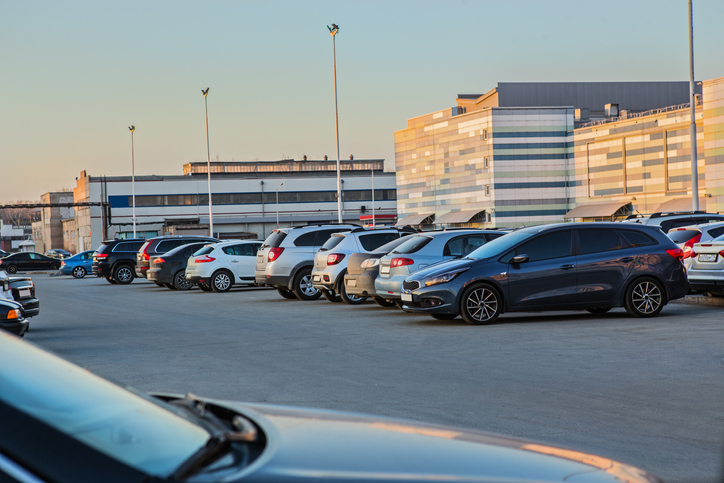 The risk of an accident
Parking lots are for driving slowly, finding a spot, parking, walking to & from your destination, pulling out of your spot and leaving the lot slowly. When you quickly try to drive across one, you upset that balance, and this puts you at risk of an accident with another vehicle or even a pedestrian. This can potentially cost you thousands of dollars or more. This is especially true if someone else gets hurt and civil action is taken in the form of a lawsuit. It is simply just not worth the risk of cutting through a parking lot in order to avoid waiting a few more minutes at a red light.

Getting a ticket
When you cut through a parking lot in order to avoid traffic and/or a red light you can also be ticketed by the police. This is because you are deliberately trying to avoid a traffic control device. In the eyes of the law, it is the same as running the red light. Police often watch for this at busy intersections where there is an easy way to cut through a parking lot to do this.
The fine will run you a couple hundred dollars plus more in court fees. It is also a moving violation which means that it will also potentially carry a negative impact for your insurance rates going forward. In Hawaii, there is not a point system for moving violations anymore. However, with each moving violation that you are officially convicted of, you can expect your insurance rates to increase. Typically, your insurance could increase by one or two hundred dollars per year for a minor moving violation like avoiding a traffic control device. Your insurance can increase by much more than that if you had previous moving violations on your record.

Conclusion
You might think that cutting through a parking lot next to a red light is a clever way of saving some time in traffic. However, there is a ton of unnecessary risk that comes along with it and makes it not worth it. When you quickly try to cut through a parking lot you are risking hitting another car or pedestrian. You are also risking an expensive ticket and moving violation which can easily lead to an insurance premium increase. Word to the wise, just wait the extra few minutes at the red light.