Jump to section:
The list of apps
Parking tips
Conclusion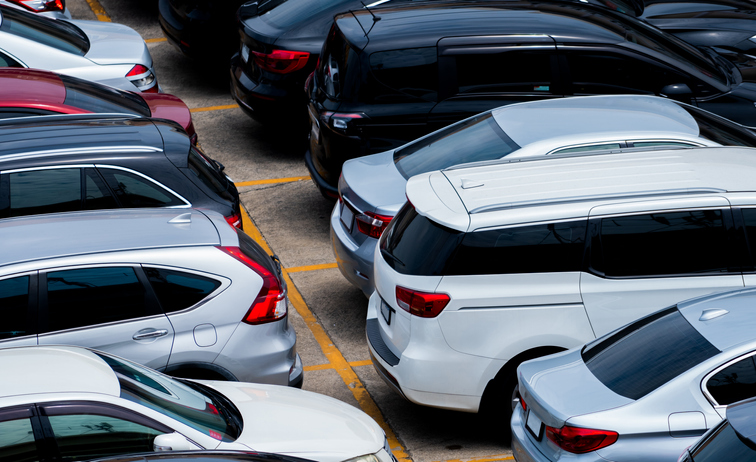 The list of apps
The following are some of the best apps to use in order to find parking in major cities around the country or even the world. Parking in major Hawaiian cities like Honolulu can be found on all of the apps listed below. Each app also has a fully functional desktop version.
Parkopedia – Parkopedia is an app that will show you all sorts of parking options with great detail including whether it is free or paid, how much it will cost if its paid, when you can park there and for how long you can park there. The options it offers are the most robust of any of the apps on the list.
ParkWhiz – ParkWhiz has functionality that allows you to pick an area or city as well as a timeframe and then see nearby parking and how much it will cost. You can also toggle the options to sort by "closest" or cheapest". There is an option to search for monthly parking options as well.
SpotAngels – With this app you will be able to select a general location and specific time period in which you will need to park. From there, you will be served the various options for parking including free parking, paid parking and metered parking. You can also find month-by-month parking as well as nearby gas stations by using this app.
Parking tips
In addition to using these helpful apps, you can do a few things to see if you can find a great spot on the street if you happen to have the time. First, many people perpetually drive around until they find a space. Often times, that can be a mistake, especially near the busiest streets and areas. You can pull over near a hydrant or a driveway entrance and sit for a few minutes at a time without be hassled (most of the time) by police. This will allow you to be first in line for any nearby spots as soon as someone pulls out rather than missing out by circling the block or area.
Always check whichever city's website which you are going to be parking in for more information on parking regulations. If it is a holiday, you could get lucky and end up with free parking that is otherwise metered on most other days. Finally, if there is snow in the forecast, be careful not to park on the street at all if you can. If you must park in the street in this circumstance, park on the left side of the street as snowplows throw snow to their right.

Conclusion
If and when you need to find parking in a busier area of Hawaii such as Honolulu or Maui, you should always be proactive and use a parking app like the ones that were mentioned above. Most of these apps will show you all of the paid parking options you have within a few mile area for the time period that you specifically need parking. Some apps will even show you the nearby free parking options as well as paid monthly options too.