Jump to section:


Driving safely in the rain
Conclusion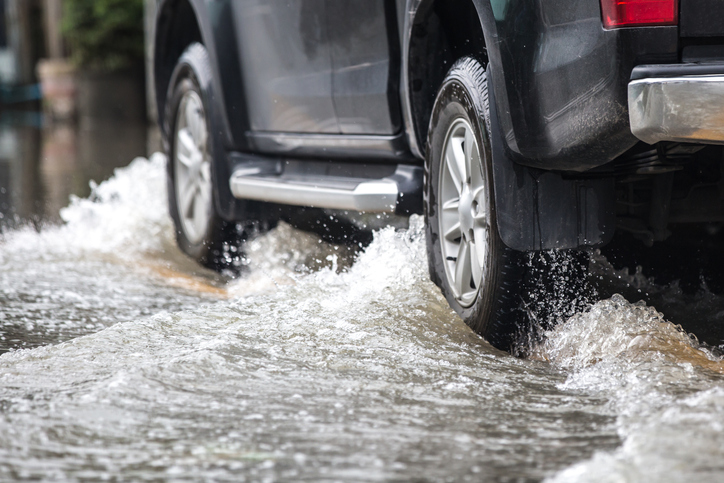 Driving safely in the rain
Depending which island you are on and where on that particular island is in Hawaii, there could be any amount of rain each year ranging from very little to a lot. Regardless, you will end up driving on wet rain covered roads at least a few times a year in Hawaii. When you are driving on wet roads, you will be at increased risk for an accident due to the decrease in traction and resulting lessened ability to come to a timely stop. That is exactly why you will want to ensure that you are as safe as possible when you drive in the rain.
Staying safe while you drive in the rain in Hawaii will start with making sure that your windshield is clean at all times and that your windshield defogger is always functional. Both of these will make a big impact when it comes to being able to see most clearly when you are driving in the rain. In particular, in Hawaii, it will likely be very humid when it rains, thus your windshield defoggers will almost always be needed for at least a little bit. When you are driving in rainy conditions you also should always drive considerably slower than you usually do and give yourself more space between you and the vehicle in front of you at all times. As we already mentioned wet and slick roads will mean it will take more time and distance to reach a complete stop, so make sure that you slow down and remain distant at all times.
Staying visible will also be very important when you are driving through the rain in Hawaii. This will really just come down to making sure that your head lights and taillights are always in working order as well as that your headlights are always on when driving in the rain. Some of you may drive cars that have "daylight running" headlights in addition to your regular headlights and high beams, your daylight running lights will not suffice in the rain so make sure you turn on your normal headlights. As far as your own visibility, be sure that you always have your windshield wipers on and turned to the appropriate speed.
Never drive through water that looks like it could be more than a couple of inches deep as doing so can possibly cause your engine to stall and can leave you stranded in a dangerous position. Finally, avoid driving in more severe rainy conditions if at all possible. Severe rainstorms will not last too long and waiting it out will be a much safer overall option.

Conclusion
When you drive in the rain in Hawaii, the roads will be slick, and it will be more difficult for you to come to a complete stop. Visibility will also be more difficult for you and everyone else out on the road. That is why you must make sure that you are doing everything possible to remain safe. That will include driving slow, giving any vehicle in front of your additional space, always keeping your headlights and windshield wipers on, avoiding driving through deep water accumulations and more.