Jump to section:


How to avoid a potential fire
How to avoid theft or a scam
Conclusion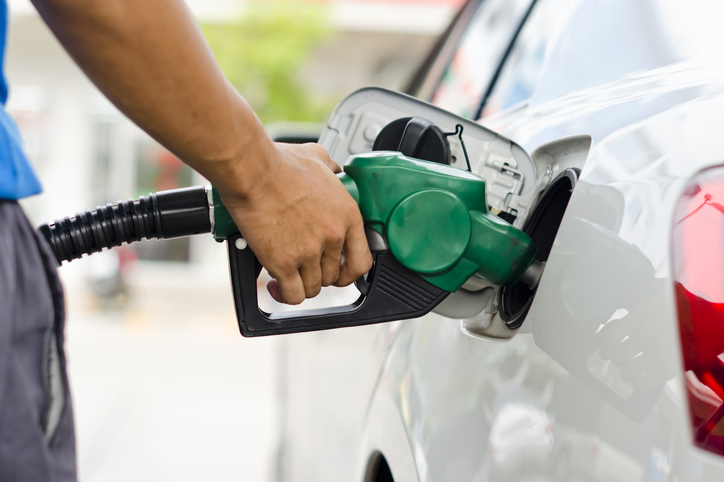 How to avoid a potential fire
Staying safe at the gas pump will involve more than you think. The possibility of a fire occurring is an ever-present threat whenever you handle fuel which obviously includes pumping gas. The first thing you should always do when you are about to pump gas is turn your engine off and keep it off for the entire time that you are pumping gas. Also, never smoke when you are pumping gas as an ember from your cigarette or cigar could ignite the fuel or the fuel vapor.
When you are pumping gas, never leave the pump. If there is some sort of an issue, you need to be there just in case in order to quickly stop pumping gas. You also need to be aware of the possibility of igniting the fuel or its vapor from a static electricity charge. You can ground yourself and neutralize any static electricity charges prior to pumping gas by touching something metal after you exit your car, before you touch the gas pump. Your car door will suffice just fine.

How to avoid theft or a scam
Theft from or of your vehicle is also a possibility when you are at the gas station. Scams are another possibility. These are not physically dangerous, but they can certainly impact your wallet. The first thing you need to do is keep your car locked at all times when you are not inside of it.
You should also always pay inside rather than at the pump with your credit card. Credit card skimmers are much more frequent at gas pumps due to the lack of supervision. Finally, always ensure that the gas line you are using at your pump is in fact connected to your pump and not the pump on the other side. Thieves will sometimes switch these lines from one side to the other in order to get you to unwittingly pay for their gas. By the time you figure it out, they will be gone if you do not check first.

Conclusion
Safety from fires, theft and scams at the gas pump might be a bit more complex than you originally thought. You do not want a simple fill up to end in disaster. So, to avoid the fuel or its vapor from igniting you must always shut your engine off when pumping gas, do not smoke while pumping gas and ensure you ground yourself from static electricity prior to pumping any gas. To avoid theft of anything or any scams, keep your car locked when you are not in it, always pay inside and make sure you are using the right fuel line that is connected to your pumping station.