Jump to section:
Waiting for traffic to clear
Signaling
Conclusion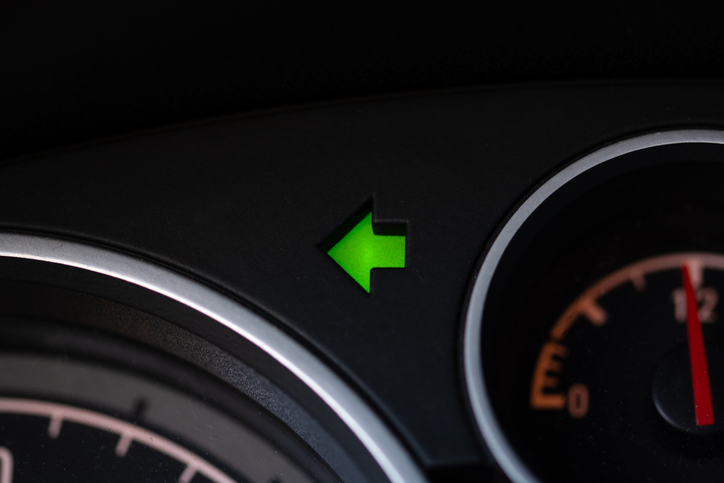 Waiting for traffic to clear
When you turn left on any road that is not a one-way road, you will be turning across oncoming traffic which can obviously be extremely dangerous if the proper care is not taken. Thus you should always pay close attention and wait for traffic to clear before attempting to make your left turn. The one exception will be if you are at a larger intersection and are in a turning lane that gets a green left arrow before the oncoming side of traffic gets a general green light. In that instance, you will be able to turn left without having to worry about oncoming traffic.
If there is no green left arrow signal or you have missed it, you will have to carefully check for oncoming traffic. At a stop light, you will not need to worry about traffic traveling in direction that you are trying to turn because if you have a green light, they will have a red light. You will just need to worry about traffic that is on the left side of the road that you are turning from.
So, if you are turning west from northbound traffic, you will only need to worry about southbound traffic. The good thing in this situation is that you will not have to turn your head and/or check any of your mirrors in this situation in order to complete the turn. Just stay focused on oncoming traffic and do not take any chances by trying to squeeze your turn in before closely approaching oncoming vehicles pass.

Signaling
Signaling when you are making a left turn is important because it alerts other drivers that you will soon be turning rather than continuing straight which can easily prevent an accident and it can also help you avoid getting pulled over and ticketed. Even in a situation where there is a designated turning lane present, you should be properly signaling as you approach that turning lane for a few hundred feet, not just after you enter it. If the driver's behind you are not expecting you to start slowing down in order to enter a turning lane, they will not slow down themselves.
If you are turning left from a road without a designated turning lane, then you signaling your turn is even more critically important. You could end up sitting in an active lane of traffic waiting to turn. Thus, other driver's must be warned of what you are doing so they can slow down to wait or change their lane to the right in order to continue around you.
Finally, if you do not signal when you turn left in Hawaii, you can be ticketed. The fine that you will need to pay will be well over a hundred dollars. If you have a history of moving violations, getting a ticket for failing to signal during a turn can have serious insurance coverage and/or cost ramifications.

Conclusion
Using your turn signal when you turn left in Hawaii is as easy as gently pushing a small lever conveniently located right near or on your steering column. Yet doing so puts you at much lower risk of being collided with from behind and can be the difference between paying a fine and having your insurance rates increase significantly. Always use your turn signals whether you are turning left, right or even changing lanes.