Jump to section:


Driving safely near other cars
Driving safely near pedestrians
Conclusion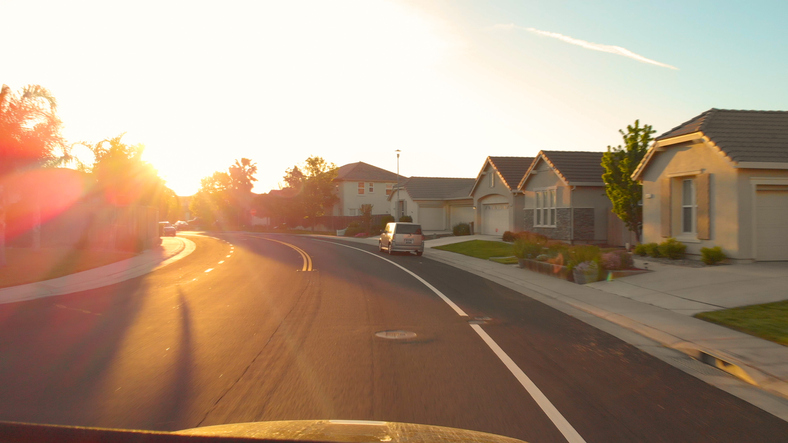 Driving safely near other cars
It is crucial when you drive through any neighborhood in Hawaii that you do so safely because of the ever-present possibility of someone pulling or backing out of their driveway or garage. There will also be intersections with stop signs rather than traffic lights where how long drivers stop and who has the "right of way" can tend to seem much like more of an opinion-based issue.
Driving safely through a Hawaiian neighborhood will always start with driving slowly and obeying the speed limits. Typically, these speed limits will be around twenty-five to thirty-five miles per hour. You will also need to ensure that you always drive with complete focus on the road. Keep your cell phone off or at least away where there is no chance of a call or text message possibly distracting you.
If you reach a stop sign, come to a complete stop, then check for other cars driving through that intersection. If someone else arrived at another stop sign at the same intersection at a time close to when you did, let them go first and/or wave them on. If you see someone ahead of you pulling out of their driveway, stop and let them safely pull onto the road in front of you.

Driving safely near pedestrians
An even bigger reason to drive slowly and safely through neighborhood areas is the potential for pedestrians being in or crossing the road. Specifically, there could be children playing in the street, people crossing the road, bike riders on the side of the road and much more. To put it simply, if you do not drive safely through a neighborhood, there is potential for extreme disaster and tragedy.
As was mentioned earlier, always drive at or under the speed limit and never drive distracted through a neighborhood. Driving too fast and/or distracted can prevent you from stopping in time if a pedestrian pops out into the street. In particular, children are notorious for running out into the street. If you ever see a ball roll out into the street, come to a stop, and wait because a child will inevitably be close behind chasing it. If you end up driving behind a school bus, never drive around it if it has stopped to pick children up or let them off. Finally, if someone is walking, running, or biking on the side of the road, be sure when you drive by there is several feet of clearance between you and that person.

Conclusion
When you drive through a residential area in Hawaii, the most important part will be to do so safely which will consist of driving slow and with complete focus. There are so many things to be on the lookout for such as children in the street, bike riders, people pulling out of their driveways and much more. Always make complete stops at stop signs, never speed, never drive around a stopped school bus, and always keep complete attention on the road at all times.