Jump to:
The basics about shipping your vehicle to Hawaii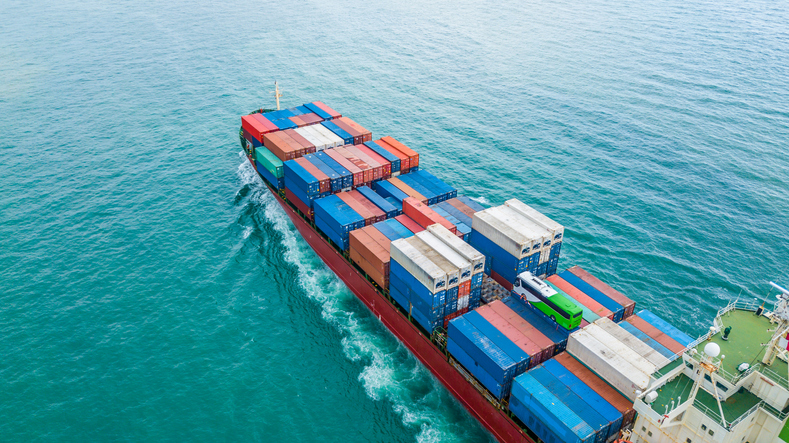 Hawaii is always a great destination, whether it's for vacation, an extended stay, a business trip or a complete move. It's one of the most popular destinations on the planet due to its gorgeous appearance with incredible beaches, lush palm trees and it's superb weather.
Having a car while you're there is essential to being able to see all the amazing sights you can see in Hawaii.
For example, it would take you about eight hours by car to drive around the outside of the "big island" and that's without stopping to see sight-seeing attractions. If you wanted to see the major and most popular sights, you should consider budgeting yourself at least twelve hours to do so. Without a car, who knows how long it would take.
The basics about shipping your vehicle to Hawaii
So, it's clear you should really have a car with you during your Hawaiian excursion. You could obviously rent a car but if you want the piece of mind of having our own vehicle while you're in Hawaii then you'll want to take a look through this guide on having your car shipped there.
The first thing you should be aware of is that you either need to have your car registered (if you plan on moving there) or you need to get a temporary permit. You can only do either once you and your vehicle arrives there.
Most of you reading this probably will need the temporary out-of-state permit. So, in order to get your permit, you'll have to:
Give them your full car inspection to check
Show them your registration
Give them a copy of the shipping receipt with the date of arrival on it
Complete and file the Permit for Vehicle Application
Pay a five-dollar permit fee
This permit will be good for up to a year once you complete the required process.
Some of you will be moving to Hawaii rather than just visiting. In this case, you will need to get your vehicle registered with your new state. In this case, you will need to make sure that you visit the DMV in the county that you are living in and complete any necessary steps in order to complete the registration and license plate change.
This also goes for those of you who are moving to Hawaii and are buying a car from a dealership or from an individual. You will have some additional requirements as well, so be sure to check in with your new county's Department of Motor Vehicles.
There are some cost exemptions for members of the military. You might qualify to have the registration fee waived depending on your current service level in the military. However, most military members will be exempt from paying additional vehicle weight fees.
What will it cost me to ship my car to Hawaii?
As you might expect, it will cost considerably more in order to ship your car to Hawaii than it costs to ship it within the Continental United States. This is due to the additional distance, fuel cost, lessened carrier availability and the coordination it takes to fulfill these shipping requests.
The price of shipping to Hawaii can also grow depending on which special shipping options you choose for your transport such as expedited shipping or air transport.
In order to give you a better idea of how much it might cost you to ship your car to Hawaii, the cost to ship an average car from Miami, Florida to Hawaii is about $2,300. This was quoted with door to port shipping chosen. Door to port shipping enables many carriers to pick the car up at your house, or close by, for an additional charge.
The alternative is driving your car to the port or to an approved central hub yourself which will likely end up costing you the money you saved in the cost of fuel and transportation home.
How long will it take to ship my car to Hawaii?
Shipping your car to Hawaii will also take longer than your average car shipment. Obviously, it's a larger distance for a carrier to transport your vehicle thus it will take longer. There are multiple variables at play here, just as there are with the cost of your shipment. As mentioned before, exactly how far you are shipping your car plays a large role in this part of the process. If you are shipping from Los Angeles to Hawaii versus New York to Hawaii the Los Angeles shipment will obviously ship in less time.
Carrier availability is another important part of the duration of your vehicle shipment to Hawaii. As more carriers become available, it will lessen the length of your car's shipment.
Typically, a shipment from Miami, Florida to Hawaii using the door to port option will take around three to four weeks for your car to ship. This is why you should plan ahead so you can prepare to be without your vehicle for that time frame.
The best ways to ship your car to Hawaii
You could ship your car the entire way by plane or you could drive your car to the port yourself and go with a regular freight company, however, we highly recommend that you use an Auto Transport company such as Hawaii Car Transport. Shipping your vehicle by air can get outrageously expensive. It's generally something that's reserved for antiques or other types of very rare cars.
Driving your own car to the port or central hub can be extremely time consuming and can end up eating through most of the money you saved through the cost of fuel for your own car as well as the cost of transportation home once you drop the car off.
With an auto transport company, you'll have the piece of mind of knowing that your car will be shipping safely without you having to drive the car all the way to the port yourself. You also won't have to spend any additional money on transportation for yourself.
Conclusion
In the end, whichever way you choose to transport your car to Hawaii, the overall preparation for shipping your vehicle is almost entirely same:
Before your car is picked up, be absolutely sure the exterior is clean and that the vehicle isn't leaking anything. Any fluid leaks could result in an extra charge for damaging another vehicle during transport.
Take everything out of the vehicle that isn't a part of the car including roof racks, personal items etc.
Make sure there's a clear and easy way for the driver to disable your car alarm during the shipment.
In fact, when your car is being picked up make sure that you let the driver know of anything wrong with the car that could possibly affect them handling it.
Make sure you have the following ready at pick up: your shipping booking confirmation, non-expired driver's license, current registration, vehicle title, Lien holder's permission to ship vehicle, if you're leasing or financing the vehicle (check with your carrier to see if they require this), Proof of insurance (required by Young Brothers only), Copies of your keys to all parts of the vehicle and the contact information for the person who will be present to pick up the vehicle.