Jump to section:
The importance of your suspension
Protecting your suspension
Conclusion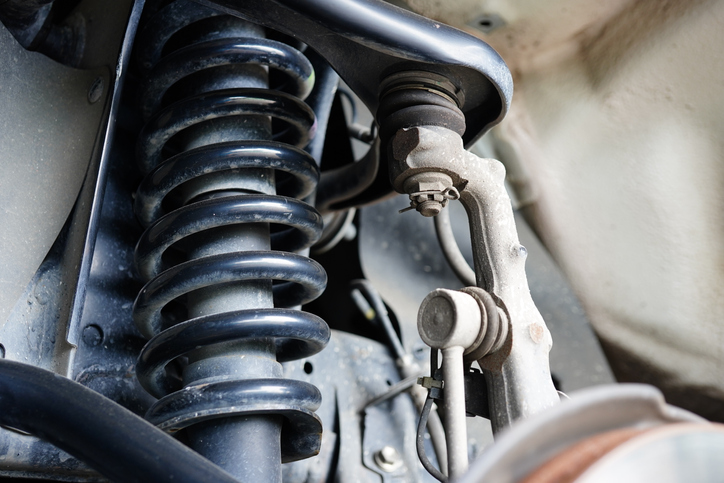 The importance of your suspension
Your car's suspension protects other components of your car as well as yourself and your passengers by maximizing overall stability as you drive over bumps or a rough road. This means that your car's suspension is what makes your ride smooth. The suspension system in a vehicle is made up of tires, the air pressure in the tires, springs, shock absorbers, struts, joints and more.
As we said, the suspension in your car will make any drive much more comfortable for you and your passengers and it will prevent unnecessary damage to your car due to jolts caused by bumps in the road. However, it will also allow the driver of the car to have much better handling and overall control over the car. That is a huge benefit for overall safety because a loss of control, even if momentary, could equal disaster when driving.

Protecting your suspension
You will want to protect your car's suspension as best you can because the cost of replacing or even repairing a suspension can be quite high. If you need your car's suspension repaired it can cost between $750 and $2,000 . If you need to replace your car's entire suspension system, it will likely cost somewhere between $2,500 and $5,000 .
In order to take care of your car's suspension system so that it lasts the longest and needs the fewest repairs you must:
Get your tires aligned because if they are misaligned, they will cause more stress for your suspension system which could cause damage.
Keep your tires properly inflated because if they are underinflated the ability to steer and handle the car will decrease which means your suspension will need to work harder and will wear out more quickly.
Check the wear on your tires because the treads on your tires are what give your car traction and with less traction your suspension can be more easily damaged.
Get your car inspected at least once a year because you will need to replace or repair any components of your vehicle's suspension system that are worn or not functioning correctly.
Conclusion
Your car's suspension system is very important because it allows for a smooth and safe ride, it will protect the other parts of the car and it allows for better handling. You can keep your suspension in good working order by getting your car inspected regularly, making sure that your tires are inflated with the correct pressure, replacing your tires if the treads have worn too much and getting your tires aligned. Whenever you need a car shipped to or from any of the islands of Hawaii, do not hesitate to call our Hawaiian car shipping experts at (808) 445-6695!