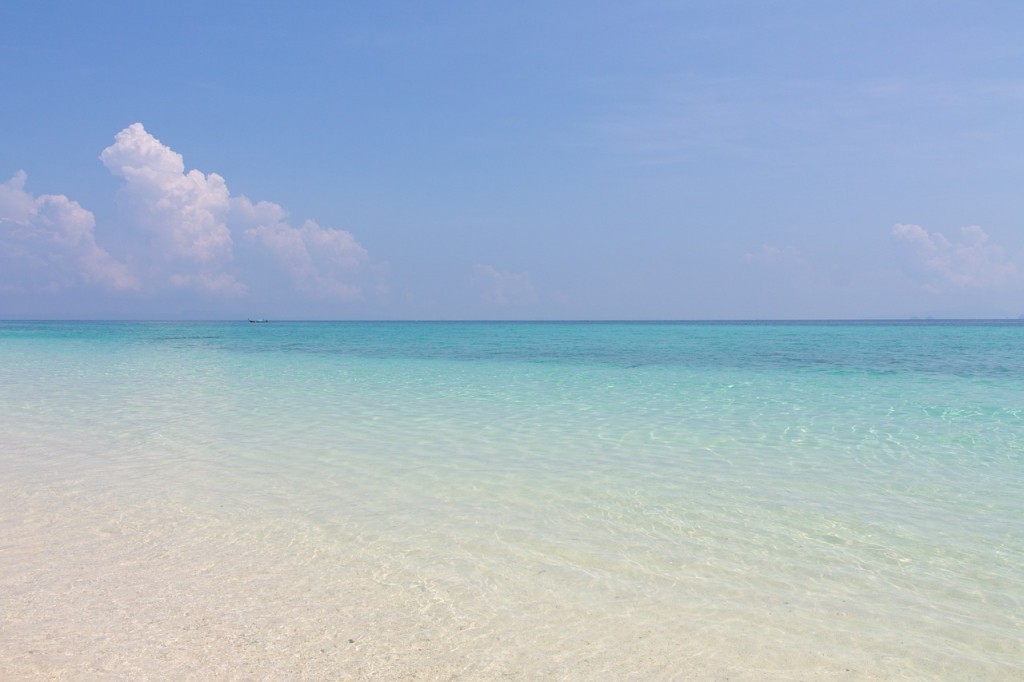 When you consider any of the islands of Hawaii, you may think there's no need to define any of them other than as paradise. You would be right in that thought. However, it's nice to take a comprehensive look at all the islands and see which one matches your personality. Not only do you want to see which island of Hawaii is most in alignment with who you are, it's also important to seek out which island suits your vacation needs best.
When traveling to Hawaii, you want to make every moment count. It's not often you get to visit paradise on earth, after all. If you are seeking lively entertainment and lots of tourist attractions, you may want to stay on Waikiki Beach. For a more laid back, authentic vibe, Moloka'i may be just the remedy you need for a life lived on overload where all you want to do for a while is disconnect.
Weather in Paradise
Depending on when you visit, you can expect the weather temperatures to be anywhere from the high 70s to upper 80s. Some parts of the island are warmer and drier while certain parts, such as those closer to the rainforest, are wetter and cooler. Either way, this island is a nature-lover's dream.
Being One with Nature
Out of all the islands, Moloka'i is a favorite for those who appreciate authentic nature experiences. This island is known for the having the friendliest of residents. Their way is the authentic way. You can enjoy fishing, surfing, kayaking, and surfing right alongside those who inhabit the island.
You won't be likely to find yourself waiting in long lines, waiting for heavily populated tourist destinations here. You will be rubbing elbows with the locals as you try your hand at sport fishing. From horseback riding to mountain biking, the outdoors is your playground in Moloka'i.
For the Athlete in All of Us
Once you arrive on the island, you cannot help but feel connected to the beautiful, natural surroundings. The warm sunlight and trade wind breezes will make you want to devour everything natural and outdoors you possibly can.
There is a hiking experience for every hike lover and for every level, at that. You get to choose from mountain or valley to shoreline in between. If your idea of an unforgettable, once-in-a-lifetime hike is viewing breathtaking scenery from an overlook, uncovering secret pools or passing by an historical site, then a hike on Moloka'i is medicine for your soul.
The Greens in the Greenest Place
As if Moloka'i was not green enough itself with its rainforests and plant life, you can visit a different kind of green – The Greens at Kauluwai (Ironwoods Gold Course). Who could be better than you as you playing a round in the beautiful and serene natural setting of Moloka'i?
Kalaupapa National Historic Park
The Kalaupapa peninsula is where those afflicted with leprosy were sent. The park offers insight and testimony to those who lived out their lives in isolation as they suffered from this terrible disease. The historic preservation of the buildings, the museums and the cemetery all tell the untold story of those who lived, suffered, and died there.
Halawa Valley
If you wish to take one of the most impressive hikes of your life, then step into Halawa Valley and take a step back into time when Polynesians lived, roamed and worshipped. Mooula Falls are waiting for you to view their two-tiered magnificence. So grab a guide and go take a hike in one of the most exquisite and untouched places on the planet.
Papohaku Beach
On this flawless, white-sand beach, you will feel as though you are on your own private property. Its seclusion adds to its beauty and charm. You will find picnic tables, the most pristine place to walk on the beach, and be able to enjoy snapping prize-winning photographs to call your own. Picnic tables under the trees and picturesque scenery with miles of sugary sand beaches underfoot will help you let it all go on this solitary beach.