Make sure to visit Hawaii and explore each Island before you make the big move.
Each island is unique and has something different to offer.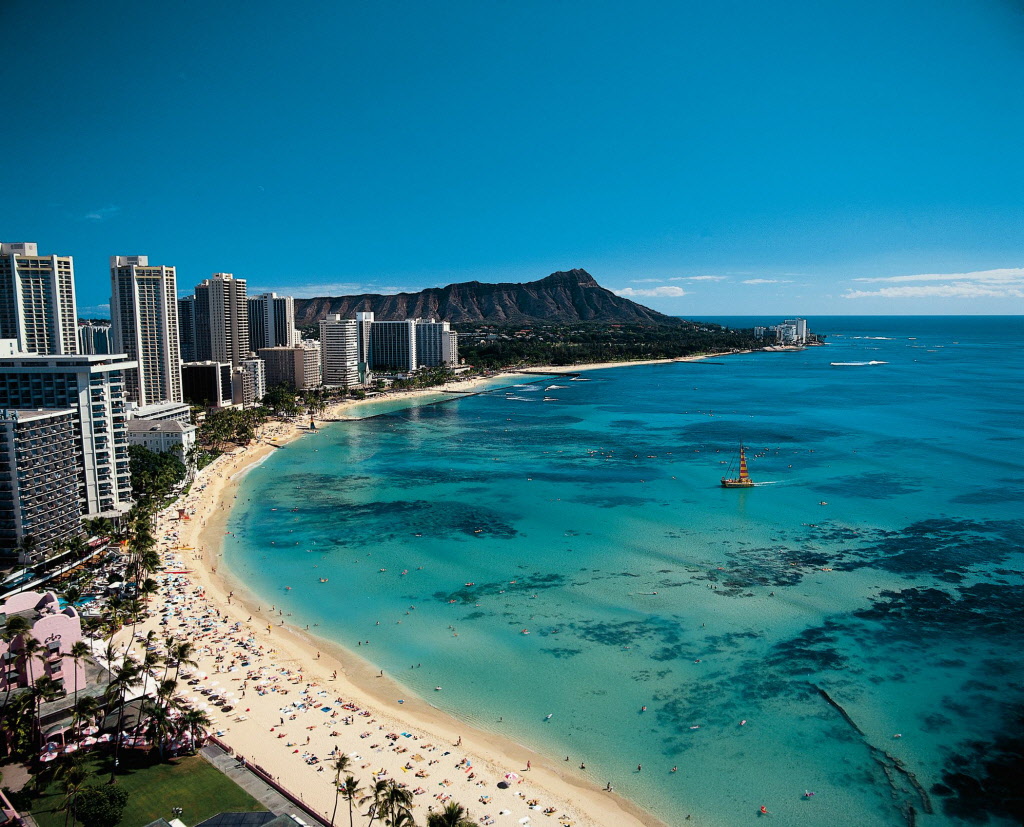 Oahu
This Island is the most populated of the Hawaiian island. World Famous Honolulu and Waikiki are both located in Oahu. Many movers choose Oahu since it has the most job opportunities that offer higher salaries. With high rises and busy highways it is considered the most urban island in Hawaii.  Oahu offers opportunities for employment in the fields of tourism, construction, agriculture, retail sales and healthcare.
 Maui
Maui is larger than Oahu but much less crowded.  There is also less job availability on this island. The two main industries are tourism and agriculture. Maui is less urban like and more relaxed.  Main areas that are the most populated on the island are Kahului, Lahaina and Kihei.
 Big Island of Hawaii
This is the largest of all island in Hawaii. Similar to Maui, tourism is the island's main industry. Most job opportunities are located on the Kona Coast. Other main industries include agriculture such as macadamia nuts, orchids and Kona coffee and cattle ranching.
 Kauai, Molokai & Lanai
Kaui is one of Hawaii less populated islands. The economy revolves around tourism which is the islands main source for job employment. The islands of Molokai and Lanai are smaller as well and the most difficult islands to locate work. Fortunate locals work at the three main luxury hotels located on the island. Aside from the hotels the opportunities are scarce.  The unemployment rate is very high on these islands. Most locals commute to Maui for work. These areas are great for those who are retired and want solitude and peace. The island offers beautiful scenery and serenity for those looking for a more quiet and relaxed way of life.