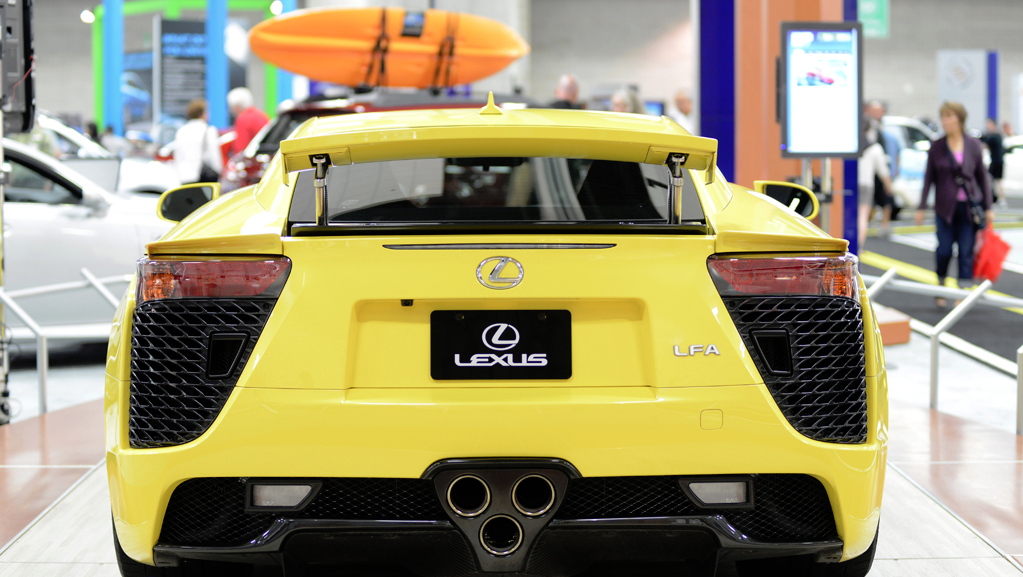 Hawaii's First International Auto Show is this weekend Friday, March 14-Sunday, March 16, 2014 and will be held at Hawaii's Convention Center in Honolulu.
Over 350 of the newest cars, crossovers, trucks, SUVs, luxury cars will be showcased at the event. New models will be showcased including the BMW 4 Series, Chevrolet Corvette Stingray, Jaguar F-Type, Mercedes-Benz S550, Nissan Rogue, Toyota Corolla and more. Several pre-production and 2015-model-year vehicles will also be on display including the 2015 Audi A3 Sedan, 2015 Ford Mustang, 2015 Ford F-150, 2015 Ford Super Duty, 2015 Kia K900 and 2015 Subaru WRX.
Other exhibits include Multi-Million Dollar Exotic Vehicle display, featuring some of the unique most expensive vehicles, from Ferrari, Maserati, Lamborghini and Bentley. There will also be a test drive, includes a selection of cars, trucks and SUVs on a roadway course around the convention center. A vehicle expert will accompany drivers to highlight the model's performance.