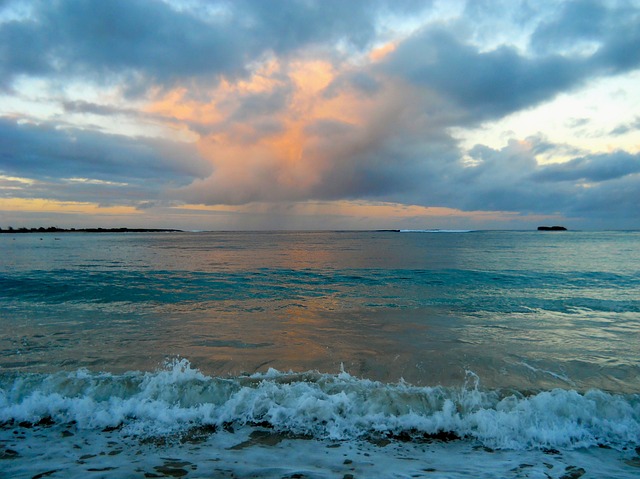 Are you ready to go big and go to Hawaii? Maybe you've been to Hawaii before or are making your way there as a first-time visitor. Either way, you will want to do it up big – either on the Big Island of Hawaii or on one of the other islands.
Of course, there is so much to see and do as far as the traditional sights and sounds go. However, if you dig a little deeper, you may discover you can match your desire for adventure with opportunities just waiting for you to explore in Hawaii.
There are three great ways to be an explorer on your Hawaiian adventure; by land, by sea and by air.
Airtime Adventures in Hawaii
 Mighty volcanoes and tiny planes - While most of the tourists are heading over to visit the Diamondhead volcanic crater, you can hop aboard a vintage biplane and grab an aerial view over Kauai.
Picture yourself in an open-air cockpit with the wind in your hair and a majestic view all around you. You will get the sense that you are transported back into time as you sport an old-time helmet and goggles. With camera in hand, get ready to take in the spectacular views and even more spectacular photographs. Pristine waterfalls, volcanic craters, and the legendary sleeping giant are waiting for you to fly high.
A Little Luxury Goes a Long Way – While most vacationers are taking standard helicopter tours, think outside the box a little and consider chartering your own private helicopter. If you want to see a little glimpse of the unseen and do so in private, consider a private tour. Imagine being able to create your own itinerary in addition, and you have created an outstanding airtime adventure in Hawaii.
By Land
Take an Extreme Hike – If you enjoy hiking in general, then you will love going on an extreme hike in Hawaii – an extreme lava hike, that is. Consider taking a tour in Kalapana. The community of Kalapana saw a devastating change when the Hawaiian fire goddess known as Pele spewed lava all over its town. Take a hike and have the opportunity to view active lava from a safe viewing point. Imagine the nighttime pictures you will capture on your hiking lava tour.
Go for a Volcanic Bike Ride – Talk about extreme – while getting up in the wee hours of the night to go for a tour and take a bike ride might sound like anything but fun, you will get to experience the most exquisite sunset. You'll also create the memory of a lifetime. Consider taking a tour to visit the Haleakala Volcano. When was the last time you can say that you saw the sunrise 10,000 feet above sea level?
By Sea
Explore Kona - If you've ever been snorkeling, you know it's an adventure. Why not take that adventure up a notch and visit the coast of Kona. Go on an exhilarating adventure and take a trip to a secluded spot where you can explore underwater sea caves. Follow along as your guide leads you through a snorkel adventure of lava tubes and archways, stopping along the way to marvel at the rainbow of colored fish. Enjoy and be exhilarated by all the Kona coast has to offer.
Go Backcountry – Want to avoid the tourists and do something more unique? Visit the backcountry and go tubing through an old sugar plantation. Local guides will lead you as you meander down the water pathway while taking part in learning about lots of Hawaiian culture. Definitely something different.
Land, sea and air are the three top ways to become an adventurous explorer in Hawaii.