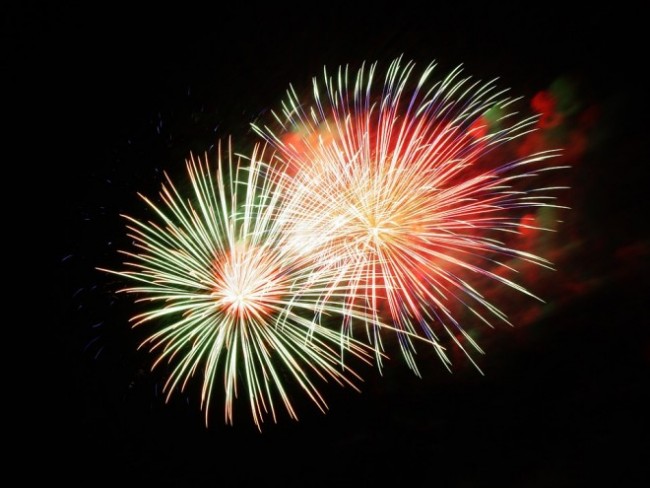 Make this independence day the most memorable yet. Here is a list of 4th of July celebrations and firework displays throughout Hawaii.
Oahu
Moana Beach Park
One of the largest and most popular fireworks shows in Hawaii. We recommend you plan ahead as it does fill up fast. Plan to get there early so you can find parking easily and a get a good viewing spot in the park. The show begins at 8:30 p.m. Make sure to tune into 92.3 FM radio to listen to the music the fireworks are choreographed to.
Kailua Fireworks and Airshow
This is a spectacular airshow that includes fireworks and live entertainment viewable from any part of Kailua Beach Park. The show starts at 6pm. Parking is limited however a free shuttle service is provided.
Picnic on the Pier at Pearl Harbor
This 4th of July you can celebrate with a picnic on one of the most historic ships, the USS Missouri. This family friendly event begins at 6pm. You are welcomed to bring your own packed picnic dinner or you can purchase food there. Food and craft beers are available for purchase by Gordon Biersch. There will be live entertainment and children's activities being held.  The fireworks show begins at 9 p.m. and can be viewed from the pier or on deck.
Kauai
Kekaha Celebration Event
Kekaha (on the west side of Kauai) hosts a large celebration full of food booths, crafts, rides for the kids and a plantation museum tour. The celebration begins at 4pm. There will be a large firework display at night along with live music. The event will take place in Faye Park, Alae Rd, Kekaha.
Lihue Independence Day Celebration
This celebration includes a 3-D firework display accompanied by live music. The show begins at 4pm and will take place in the Vidinha Soccer Field, Hoolako St, Lihue.
Maui
Lahaina Fireworks
The only fireworks taking place in Maui will be displayed in Lahaina. This annual gathering will include a parade, a classic car showcase, shopping, live entertainment, all along with food and drink specials. The firework show starts at 8pm.
Hawaii Island
Turtle Independence Day Celebration
Every year Oahu's Sea Life Park raises and cares for turtles on the grounds of Mauna Lani Bay Hotel & Bungalows. On the fourth of July they hold a ceremony when releasing these turtles back into the ocean. This event is held to celebrate and teach the public about Hawaii's green sea turtles.
Hilo Bay Blast
This family friendly event held at the Mooheau Park Bandstand on Hilo's bay front.  The day will consist of cook –offs, Karaoke contests, games, and a firework display over Hilo bay. The celebration begins at 8pm.