Jump to section:
Adjusting your sideview mirrors
Adjusting your rearview mirror
Conclusion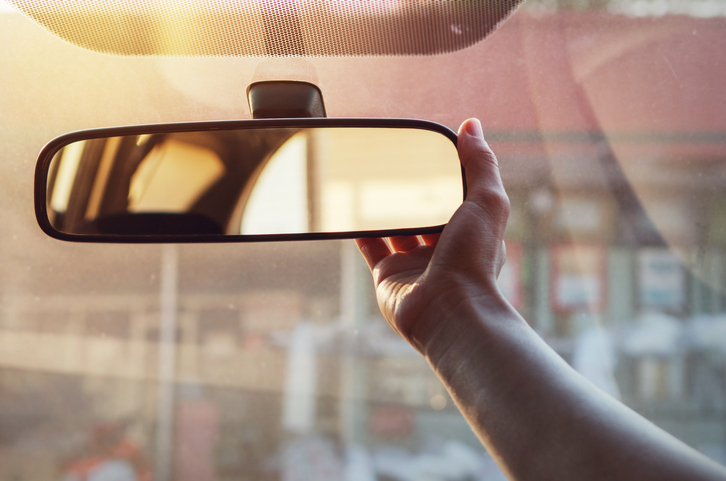 Adjusting your sideview mirrors
It is extremely important that you adjust all of your mirrors each time that you get into your car before you start driving. If you do not or you wait until you start driving and need to use them, you could end up getting into an accident that could have very easily been prevented. In terms of adjusting your sideview mirrors, you will just need to make sure you can see the road that is behind to either side of your vehicle. If that is not the case, you can adjust them with a series of buttons that you will find either on the steering wheel or the driver side arm panel.
Your sideview mirrors will give you a view of what is behind you to either side of your vehicle. This is obviously useful to you if you need to change lanes or backup for some reason. The most important thing to note about your sideview mirrors is that they do not offer a complete view of the areas behind the sides of your vehicle. There is a "blind spot" which means that when you use your sideview mirrors, there will be an area in which is to the rear and sides of your car that you will not be able to see. Thus, you will have to also turn your head quickly and check before you use your sideview mirror to change lanes or reverse.

Adjusting your rearview mirror
Your rearview mirror will allow you to see what is directly behind your car. This also will be useful when you are reversing and or changing lanes. The blind spot that exists with your rearview mirror will be the few feet directly near your bumper. This will not affect you if you are changing lanes, but it could if you are reversing out of your driveway, for example.
The only two ways you can check this are if you have a rearview camera or if you get out and look. As far as adjusting your rearview mirror, just be sure that you can clearly see the road behind you and not the sky or the back of your vehicle. If you cannot, use your hand and manually adjust it.

Conclusion
Your mirrors will allow you to take instant quick peaks at the road behind your car and to the side of it. This is extremely important as you will need to be sure that the road is clear before you try and do something such as change lanes or back out of your driveway. Always adjust your mirrors immediately as you sit down in your car. Finally, be sure to always check your blind spots before committing to any maneuver based on your mirrors view.