Jump to section:
The way that torque will affect driving
Getting the most out of your car's torque
Wrapping up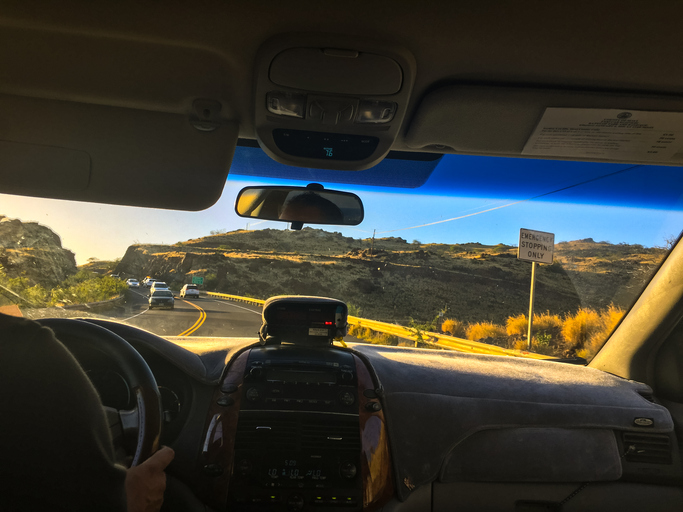 The way that torque will affect driving
Torque is a twisting force that your car's engine creates which generates power to engine output along with horsepower. Specifically, torque contributes primarily to heavy hauling or towing by employing a twisting energy through the engine that affects the rest of the vehicle's performance.
In Hawaii, torque will be important, as we mentioned, if you intend on towing or hauling anything. This is obviously important during a big move, for example. However, torque also matters in a big way for climbing any sort of steep slope. When you are driving up any sort of steep incline, your car will need as much continuous force as it can get which is why torque can be so important. In Hawaii, there are a few areas on each island where elevation climbs on roads rapidly. This includes Waipio Valley Road which is widely considered the steepest road in the entire United States.

Getting the most out of your car's torque
If you do plan on doing any heavy hauling or driving in the non-city areas of Hawaii with all of the steep inclines, you will want to maximize your engine's torque. There are a few simple ways that you can achieve this.
In terms of maximizing torque's performance, be sure that you are getting your car regular tune-ups. If something is not working properly or clogged in your engine, this can limit the amount of torque that it can generate. Next, if you plan on driving up any steep inclines, be sure that you lighten your car's load as much as you can. The amount of torque you might need for heavy hauling and up a steep incline might be too great for your specific vehicle. You should also consider installing a supercharger or a cold-air intake. These things can easily boost power to your engine which will contribute to more overall torque.

Wrapping up
The torque in your vehicle is always generating power for your car's performance. However, it is not always critically important. When you are hauling, towing or carrying anything heavy, it is. Torque might be at its most important in Hawaii when you are ascending a steep incline. It generates the power that you will need in order to push up the road against the force of gravity.
If you need your car moved to or from Hawaii, you should give us a call today at (808) 445-6695 for a free quote. You can also get a free instant quote online by visiting our homepage.