Jump to section:


Making sure children are safe
Avoiding kids becoming a distraction
Conclusion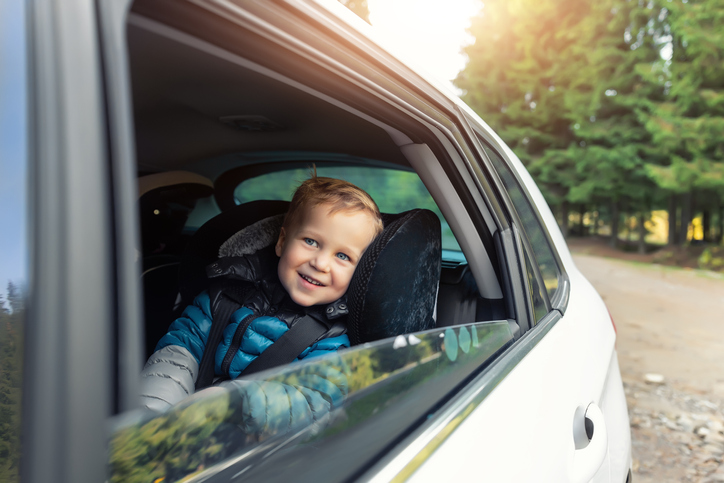 Making sure children are safe
If you have children and you drive, you will need to drive with them in your car frequently. So, it is of the utmost importance to keep them safe as you drive to your destination. This will obviously include driving safely. Driving safely with children on-board will entail driving slowly, obeying all traffic laws, driving in the right-most lane, and always signaling before turning or maneuvering so that nearby drivers will be aware. You can even go as far as to get a bumper or rear window sticker that informs other drivers that you have kids in the car, so they know you have an extra good reason to be driving so slow and carefully.
However, the safety of the children in your car will begin before you even start driving. If they are under twelve years old, children can only ride in the backseat with their seatbelts on at all times. In Hawaii, if a child is under four years old, they must ride in a child safety seat. If they are four through seven years of age, they must ride in a booster seat or child safety restraint. Always make sure you follow the installation instructions that come with any of these seats carefully when you put it in your car. For example, some seats may be required to be installed facing the rear of the car while others may be the opposite. The reason for these safety requirements is simple, these safety restraints reduce the chance of death for children in the case of an accident by over fifty percent.

Avoiding kids becoming a distraction
When you drive with children in your vehicle, you obviously also want to avoid distracted driving such as texting and driving. However, one of the biggest distractions to you while you drive can be the children in your car themselves. Thus, you will want to be proactive and ensure that they do not become a distraction to you in the first place.
Preventing kids in your car from acting up and becoming a distraction will essentially come down to keeping them distracted. You can bring a toy for them to have while you drive. If they are old enough to use one, an iPad or something similar can keep a child well occupied as you drive. If they are younger, an actual pacifier will go a long way. You can also consider putting on children's music for them to listen to. If you have more than one child in your car, do your best to keep them separated so they cannot physically engage each other. Finally, make sure the child safety locks on the back doors are always engaged as you drive.

Conclusion
Driving with kids in the car is never an easy or simple task. You must make sure that their car or booster seats are properly installed and that they are secured and safely buckled in prior to driving. You must always drive with extreme caution and safety with children in the car. Always do whatever you can in order to pacify children in your vehicle so that they themselves do not become a distraction to you as you drive.