Jump to section:


General upkeep
When something goes wrong
Conclusion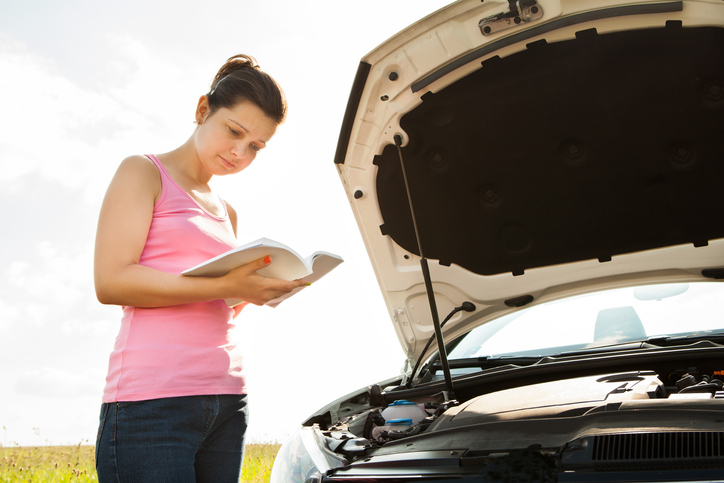 General upkeep
You should always have your car's owner manual in your vehicle at all times. It is a lifeline that will enable you to get out of a lot of jams without having to call for help. It will also let you know what you specifically need to do in order to avoid getting into any jams in the first place. It will let you know exactly at what mileage intervals to get specific services for your car such as getting your oil changed or getting your tires rotated.
It will also let you know crucial information such as what pressure to keep your tires inflated at and what specific warning lights on your dashboard mean. If you are considering getting something new for your car such as wiper blades or tires, always consult your owner's manual first. Finally, the owner's manual for your vehicle will likely also give you information on how to properly clean it as well as miscellaneous information such as how to adjust your seats and head rests.

When something goes wrong
Your car's owner's manual will be crucially important in case you are driving, and something goes wrong. If it is not something that prevents you from driving such as your "service engine" light coming on, you will be able to check your vehicle's warranty information with ease. This way, you can see what will be covered by your dealer if you choose to take your car there. If you do take your car to an independent auto shop for a repair, there is a good chance that your mechanic may need to reference the owner's manual.
However, your owner's manual will be even more important if something like a flat tire occurs. It will give you specific instructions on how to change the tire as well as where the donut or spare tire and wheel lock key are located. Your owner's manual will also give you instructions in a situation such as when your power windows will not go down on how to get them down manually.

Conclusion
It is extremely important to keep your car's owner's manual in your vehicle at all times. It contains critically important information that will help you in a pinch as well as more basic information such as when to change your oil. You should consider the owner's manual for your vehicle to be a lifeline. If your owner's manual is lost or damaged, be sure you contact your dealer to get a replacement as soon as possible. When you need any type of vehicle shipped to or from Hawaii, call the auto transport experts at Hawaii Car Transport at (808) 445-6695.