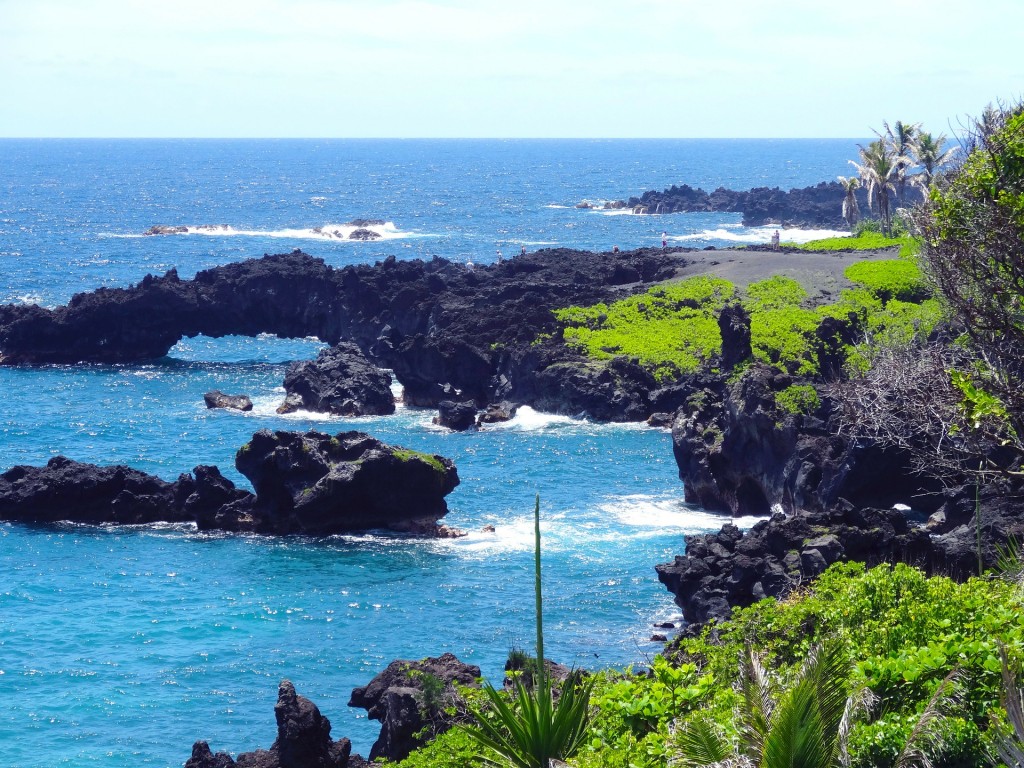 In a world full of technology moving faster than the speed of light, it might be difficult to keep up, especially when it comes to our cars. We might want to learn the latest and greatest tech tips and have the newest toys, but at the same time yearn for that far-away feeling of a good old-fashioned Sunday drive.

Well, in Hawaii you can have your drive and enjoy it too. When most people think of Hawaii, they think of the inviting blue ocean, highest of cliffs and simmering volcanoes just to name a few. Then there are the mutli-colored beaches from white sand to black.
There are hundreds of places throughout the United States to go for a leisurely drive, but Hawaii has to be one of a kind. Driving through the twists and turns on Hawaii's ancient roads has to be one of the best kept secrets yet most memorable road trips one can savor.

Makapu'u Point Lighthouse

What better way to start a road trip than with a short but powerfully memorable hike on a lighthouse trail? Makapu'u Point Lighthouse trail won't disappoint anyone. This scenic shoreline is enough to make you forget all the cares in the world.
With a dryer and hotter climate, you may want to start your drive earlier on in the morning to bask in the scenic views and then head to the trail. There's not much coverage on this magnificent trail, leaving you open to view some of the most breathtaking sights that will leave you speechless:

• Hike up the trail to arrive at the most magnificent plateau for viewing indescribable sights.
• Stop along the way to breathe in the sights of the colossal coastline
• Wait for the opportunity to view the ocean with hopes of seeing your first humpback whale. Any time after May up until November is prime spotting time.
• Spy the sight of the lighthouse itself as you take it in from a distance
• Splash in a tide pool and check that one off your bucket list

Waimanalo Bay

Enjoy an awesome drive winding your way through the town of Waimanalo on your way. If the thought of stopping at a seaside café and basking in the Hawaiian sun while your every sight takes in the senses of Hawaii's natural beauties, then this drive will delight you indeed.

• Stop at a café along the way
• Fully live into an off-the-beaten path Hawaiian experience
• Be in awe of the miles of white sand beach that stretch out before you like a baby's blanket
• Splash in the pristine turquoise blue waters

It's easy to forget technology exists in these jaw-dropping locales; however, you never know when cars and technology meet up in the Hawaiian isles.

Interested in reading more? Check out the opinions of THIS ARTICLE on utilizing Hawaii's roads to test out Google's autonomous cars.