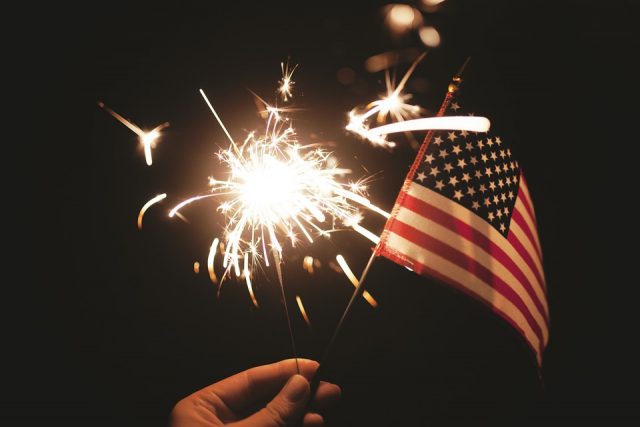 Celebrating Fourth of July in Hawaii is an experience you don't want to miss. For the 27th consecutive year, the Ala Moana Center hosts Hawaii's largest Fourth of July firework show and is a celebration that lasts for days. This Fourth of July in Hawaii celebration lasts four days from July 1st to the 4th. The Ala Moana Center, on Oahu, is set up with live entertainment and an enormous fireworks show that never disappoints. Residents and visitors can view the fireworks show for free.
The Turtle Bay Resort, also located in Oahu, is known for its stunning fireworks display. The West Lawn opens its gates at 2pm, and provides visitors with an opportunity to enjoy an afternoon filled with food trucks, live entertainment, and more. At 8pm, the firework display begins and it is a show you don't want to miss. Celebrating Fourth of July in Hawaii at Turtle Bay Resort will be a memorable, jammed packed day full of entertainment.
Kailua Beach Park is known for its fireworks and entertainment. The firework display at this beach is made possible through donations and scholarships made by local businesses and residents. This year, entertainment includes a pre- fireworks acrobatic show featuring the Flying Leathernecks, and a music performance by the Marine Corps Forces Pacific Band.
Waikoloa Beach Resort hosts several family- friendly celebrations at two of its shopping centers. The two shopping centers are Kings' Shops and Queens' Marketplace, each offering its own celebrations. Kings' Shops will be celebrating Fourth of July with food booths, hula, children's entertainment, and live music. It is also home to the 27th Annual Waikoloa Rubber Duckie Race which is a fundraiser that donates profits to the United Cerebral Palsy Association of Hawaii. Queens' MarketPlace has live entertainment all day and ends with a fireworks show. These events are free and open to the public.