Jump to section:
The value of keeping your car clean in Hawaii
How the weather in Hawaii will affect your car washing frequency
A few tips for getting your car washed
Final word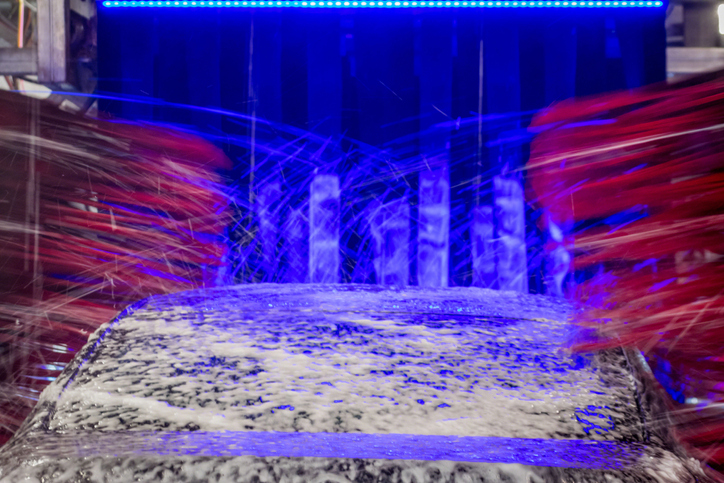 The value of keeping your car clean in Hawaii
There is always value in taking pride in your car's appearance. However, if your car gets dirty and you let the dirt sit on the car, it can wear away at the paint which can lead to eventual corrosion and rust. This will lead to a decrease in your car's overall value.
In Hawaii, there is unfortunately a lot of opportunity to get your car dirty. There are a ton of bugs which could hit your car while you are driving, a bunch of trees which will get sap on your car if you park under them, many birds which can defecate on your car and more. With all of this out there, you will likely need to get your car washed at least once each month in Hawaii.

How the weather in Hawaii will affect your car washing frequency
On top of all the other factors that can get your car dirty in Hawaii, the weather can definitely contribute as well. The frequency and amount of rainfall will vary greatly depending on where you are. However, many places in Hawaii have much higher than average frequency of rain.
Some of you might wonder how rain contributes to how dirty your car is. Well, rain can actually be one of the biggest contributing factors to the dirt on your car. Rainwater is dirty because the air that is nearest to the ground has a bunch of dirt particles in it including but not limited to dust and pollen. When the rain falls, it picks these things up and then hits your car leaving these particles stuck to it.
Try to avoid driving when you know that it is going to rain and try to keep your car in a garage. Otherwise, be prepared to get your car washed pretty frequently.


A few tips for getting your car washed
Use the following info to get the most out of every one of your car wash experiences:
Brushless is the way to go – Old car washes can tend to use some abrasive and damaging brushes that can scratch and chip your car's finish. Your best bet is to find a "touchless car wash" so you do not have to worry about that.
Wax it – Getting your car waxed is a great decision in Hawaii after getting it washed. The wax will protect your car from potential paint damage. It will also help the rain bead which prevents it from spreading over a larger area. More importantly, especially in Hawaii, it will protect your car's finish from the effects of the sun.
Get the car washed when it is not too busy – When the car wash is busy, attendants tend to use the same towels for several cars at a time. By the time they get to your car, they will be getting dirt on your freshly washed car. When it isn't busy, they will have a chance to get a clean towel.
Inspect the car after the wash – Take some quick pictures of the car's exterior before the wash. Once the car wash is over, check out the car to see if there are no new scratches or chips. If there are, kindly ask the car wash to cover the repairs while showing them the proof the damage is new.
Final word
Getting your car washed when you are in Hawaii is quite likely going to be part of your monthly or weekly routine unless you are able to keep your car in a garage. Hawaii is full of particles of dirt from the road, rain, pollen, trees bugs and more. So, it can go from clean to dirty quick. If you have your car in Hawaii and you plan on shipping it, you will have to get it cleaned before it gets picked up. So, keep your car as clean as you can in Hawaii.