Jump to section:
Your choices for getting your car to the big island
What you need to know about driving while you are there
What you should drive to see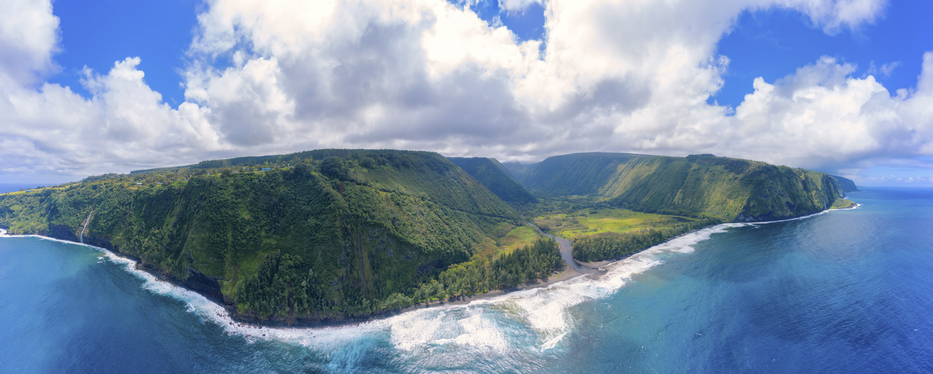 Your choices for getting your car to the big island
When you travel to the big island of Hawaii and you want to take your car along, you only have one option in terms of getting your car there – shipping it. Thankfully, shipping your car to Hawaii is easy these days.
The general steps to getting your car to the big island of Hawaii are getting a quote, booking and scheduling your shipment, preparing for your shipment, having your car picked up and picking up the car at the port in Hawaii.
Getting a quote is as easy as calling a car shipping company or even logging onto their website. Most reputable companies offer instant quotes on the homepage of their website. After that, if you are ready to book and schedule your shipment, your best option is to call your auto transport company and discuss the options with an actual representative.
Then you should prepare for your shipment as best you can. This entails making sure the car is functioning and running correctly, taking out any personal items and then, a day or two before the car is picked up, getting the car washed so that the auto transport driver can conduct a visual inspection.
After that, your car will get picked up for shipping. Then you can travel to the big island yourself and, after that, you will wait for notification that your car has arrived at the port. When you do, you will then go to the port and pick up your car. On the big island, the ports that cars are shipped to are Hilo and Kona. Your car shipping company will give you an exact address. Be sure you call the port that your car has been delivered to and ask exactly when you can pick your car up because port hours can be limited.

What you need to know about driving while you are there
The traffic on the big island of Hawaii is not nearly as bad as traffic in mainland cities such as New York or Los Angeles. It is not even as bad as the traffic that you will typically encounter during rush hour near Honolulu. However, you will typically encounter some slow-downs from 3PM to 6PM in certain areas on the island.
Road conditions are also something to consider when you visit the big island of Hawaii with your car. The roads on the big island are not in the greatest condition which is the case throughout the state of Hawaii. There are considerable amounts of potholes and cracks in the road. Although, Hawaii has made some steady progress in improving the roads in recent years. Be on the lookout for these imperfections in the big island roads because driving over one with your car could cause damage.

What you should drive to see
There are many great sights that you can take your car to see on the big island of Hawaii. The most popular are:
Hawaii Volcanoes National Park
Hapuna Beach State Park
Waipio Valley Overlook
Green Sand Beach
Rainbow Falls State Park