Jump to section:
What is the Hawaiian Railway?
Common questions about the Hawaiian Railway
Advice for taking a trip on the Hawaiian Railway
Final word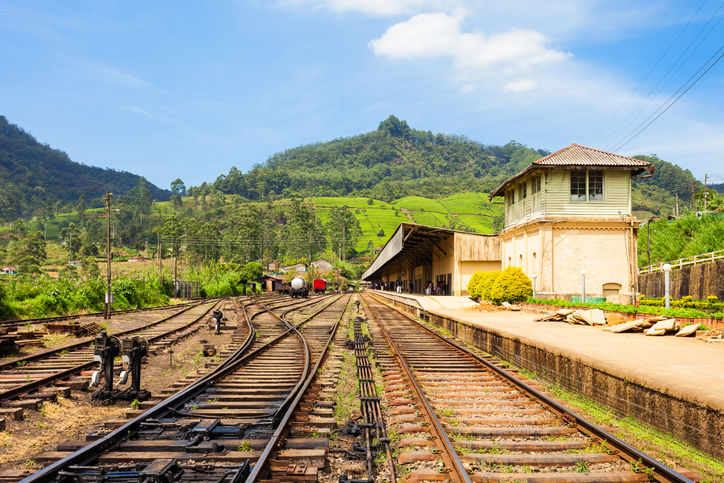 What is the Hawaiian Railway?
The Hawaiian Railway is an operational train that is solely used for the purposes of ninety-minute-long guided tours each and every weekend in the area west of old Ewa. All of the trips are round-trips and there are no "stops" as it is not at all intended for commuter use.
Each weekend, the train has three departures: Saturday at 3 pm, and Sunday at 1:30 and 3 pm. Tickets cost $15 for adults, and $10 for kids as well as seniors.
Each ride lasts for an hour and a half and is narrated by a knowledgeable guide. The 3 pm trips feature a stop where passengers can get out and get ice cream. All rides feature places of historical significance such as sugar cane plantations and even a "ghost town".

Common questions about the Hawaiian Railway
Where is the Hawaiian Railway located? How can I get there?
Can I buy advanced tickets online?
No, unfortunately, all ticket sales are in-person only. Ticket sales for each ride only begin two hours before the departure time. It is on a first-come-first-serve basis. Cash, check and credit are all accepted.
Is it handicap accessible?
Yes, the Hawaiian Railway Society is handicap accessible.
Advice for taking a trip on the Hawaiian Railway
Before you set out on your first trip on the Hawaiian Railway, you should make sure that you are ready to get the most out of the experience. Keep the following things in mind:
Check the forecast – If the weather gets particularly bad a ride could be cancelled or delayed. If you feel it is borderline you can give them a call at 808-681-5461 on the day of the ride that you are thinking of taking and ask them what the situation is. We recommend that you go on a nicer day as it is generally more enjoyable that way.
Arrive early! – As we mentioned before, tickets only go on sale two hours before each scheduled departure and the seating is first-come-first-serve. So be sure to get there at least an hour before the departure of the train.
Bring a camera or at least make sure your phone is fully charged – There will be some great photo opportunities during the ride so be sure you are able to snap some pictures!
Check out the toy train museum! – There is now a toy train museum open which is pretty incredible. It is the perfect thing to do while you wait for your departure.

Don't forget about the ice cream rides or the gift shop – As we mentioned earlier, each week there is an "ice cream ride" where the train will stop and passengers will have the opportunity to get ice cream. This is the 3 pm ride on Saturday and Sundays. Every ride will allow passengers the chance to check out the gift shop, so be sure to pick up something to remember the trip by.
Final word
The Hawaiian Railway is a must for anyone interested in a great and unique way to see Hawaii as well as getting some history in the process. Be sure to arrive early so you can get tickets as well as to keep an eye on the weather the day that you are planning on taking a ride on the train.