Jump to:
The history and purpose of Honolulu Rail Transit
When the project will be complete
Planned routes
Honolulu Rail Transit Facts
Conclusion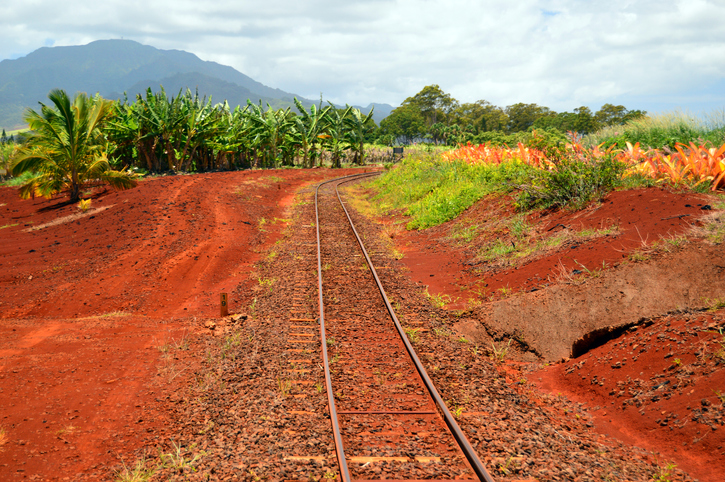 Traffic in Hawaii is considered among the worst in the United States which is impressive because that list obviously includes California and New York. Right now, the
traffic patterns
are a primary reason for the high level of congestion. Roads and routes which were (poorly) designed years ago to accommodate a much smaller population are now often jammed with high levels of traffic.
Increasing public transportation has been an initiative that has been on-going for years in Hawaii in an effort to ease the high level of traffic congestion. As a result, there was on-going debate for several decades over the development of a rail system on the main island of Hawaii.
After much discussion and planning, ground was broken in 2011 on the Honolulu Rail Transit Project. The rail line is scheduled to open its first phase in late 2020 and its second phase in 2025.

The history of Honolulu Rail Transit
Hawaiians had been trying to get a train system in place in Hawaii for over half a century before they voted to allow the Honolulu Rail Transit System just under a decade ago. Back in the mid 1960's, the public discussion started regarding a new commuter rail system in Hawaii. However, it took until 2005 for the project to get approved.
This was due to several things one of which was the failure of several commuter railroads earlier in the 20th century in Hawaii. This includes the Hawaiian Railroad in the late 19th century, Hawaii Consolidated Railway, and the Ahukini Terminal and Railway Company which ran its last train in 1959.
It was a few years after that when discussions started regarding the current Honolulu Rail Transit Train, although it obviously was not named as such at the time.
Discussions went on and on for several decades without anything actionable occurring due to political turmoil and some general public opposition.
Then, in 2008 voters narrowly approved the project and ground was finally broke in late 2011.

When the project will be complete
As we mentioned earlier, the first phase is scheduled to open in late 2020 and the second phase in 2025. However, as with any project as large scale as this there could be delays and set-backs. In fact, they are currently facing budgetary issues right now concerning the cost of re-locating residents and businesses along the proposed route.
As of May 2019, even with some snags in the process, the first phase of the Hawaii Rail Project is scheduled to open in late 2020. The second phase is scheduled to finish in late 2025.

Planned routes
The Hawaii Rail Project is planned to have a two-phase route as previously mentioned.
The route on Phase one is:
Kualaka'i – East Kapolei
Keone'ae – University of Hawaii West O'ahu
Honouliuli – Ho'opili
Hō'ae'ae – West Loch
Pouhala – Waipahu
Hālaulani – Leeward Community College
Waiawa – Pearl Highlands
Kalauao – Pearlridge
Hālawa – Aloha Stadium

The route of phase two is:
Pearl Harbor Naval Base
Honolulu International Airport
Lagoon Drive
Middle Street
Kalihi
Kapalama
Iwilei
Chinatown
Downtown
Civic Center
Kakaako
Ala Moana Center
Honolulu Rail Transit facts
To get a little more in depth on the Honolulu Rail Transit project, here are some interesting facts about the future Hawaii railway:
It is estimated that the train will eliminate forty thousand car trips each year by Hawaii commuters.
Honolulu Rail Transit will help stimulate the Hawaiian economy by creating thousands of jobs both during and after construction.
The train also benefits the environment as it will eliminate tens of thousands of car trips each year and will make use of electric power itself.
As of May 2019, construction progress is considered over fifty percent complete on the rail line as a whole.
Conclusion
The big island of Hawaii will have its commuter train within a year and a half. It will help ease the traffic congestion which currently plagues Hawaii. Within six years, the train's full route will be complete. The train will not only ease traffic congestion, it will create jobs and lessen pollution as well. This is a big win for the state of Hawaii as a whole as well as all of its residents and visitors.