Jump to section:
The temperature in Hawaii and your vehicle
How to keep your car as cool as possible in Hawaii
Conclusion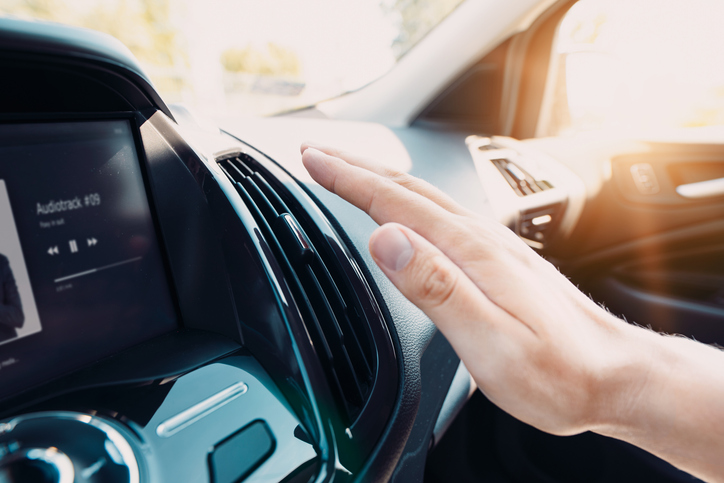 The temperature in Hawaii and your vehicle
The weather in Hawaii is always quite warm. This is great for visiting the beach or even driving around in a convertible. However, If you are driving around in Hawaii in a car without a top that goes down, the ride can get hot and uncomfortable quick.
So, one of your options is to open the window and get some fresh yet warm air circulating throughout the car. Another option is to use your air conditioning instead. Unless you have a convertible, your air conditioning will end up playing an important role unless you have a convertible.
Thus, it is important that you keep your A/C in good, running condition at all times in Hawaii. On average Hawaii's weather consists of humidity between sixty and eighty percent as well as temperatures between high sixties and high eighties.
In order to keep your air conditioning running well you should get your car serviced at least a few times a year. When you do, make sure they check your air conditioning in order to make sure there are not any outstanding issues such as leaks. You should also get your air filters changed at least once every year. Finally, you should be sure that you run your A/C for at least a couple of minutes each week of the year including during the winter.

How to keep your car as cool as possible in Hawaii
Obviously, air conditioning will get your car nice and cool. It will also do so quickly. Although, it will end up burning a considerable amount of fuel if you use it for too frequently or for extended periods of time. This will definitely increase the amount of money that you end up spending on gas during the hot summer months.
So, you should do what you can to keep your car cool without over-using your air conditioning. There are a few ways that you can minimize the use of your car's A/C while still keeping your car cool in Hawaii's warm weather.
First, you should do whatever you can in order to minimize the amount of the amount of heat that enters the car. There are two main things you can do to prevent that. The first and most obvious is to keep your car in a garage as often as you can. If you cannot do that at least try and keep it in the shade if possible. You should also keep a window visor when you have your car parked out in the sun.
Next you should do what it is in your power to keep the heat of of the various surfaces of your car. This will include your dashboard, wheel, and seats. You should keep these things covered when you are not in the vehicle. For your dashboard, you should buy a special cover. For your wheel, you can just use a smaller towel. In terms of your seats, you can purchase seat covers that will keep you cool because leather seats can become especially hot.
Finally, you should let some of the heat out of your car before you start driving by opening your doors and keeping them open for a few minutes before you start the car. When you do this you will still need to use the A/C to cool the car down but you will not need to do so for as long.

Conclusion
Hawaii's weather is always warm and is often hot and humid. The air conditioner in your car will play a big role in your comfort while you are driving throughout the year. With that in mind, you should get your car serviced a few times every year and be sure to ask your mechanic specifically to check your air conditioning for any outstanding issues.