Jump to section:
Car seat laws in Hawaii
How car seats will help save lives
Conclusion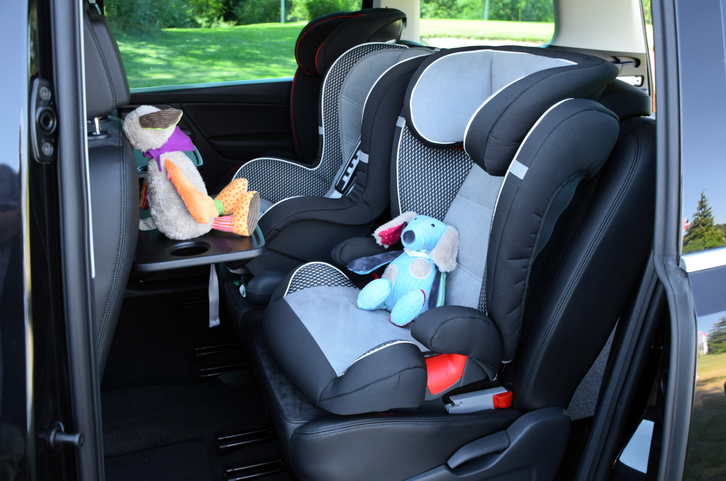 Car seat laws in Hawaii
In Hawaii, car seats are required by law for kids under four years old. For children that are four through seven years old, they must be in either a booster seat or a child passenger restraint. You can also determine whether you need to use either a car seat or booster seat by a child's weight. If your child weighs under forty pounds they need to be in a car seat. If they are over forty pounds and under eighty-five pounds, they must be in a booster seat.
If you allow children to ride in your vehicles without these and you are pulled over, you will need to go to court and you will be forced to take a four-hour course as well as pay a fine of up to five hundred dollars. It is also quite important that you make sure that you install the car or booster seats correctly. If you do not and you end up getting into an accident the safety that those seats could provide would be compromised. You should always put a car or booster seat in the back seats because it is statistically safer back there in case of a front-end collision.

How car seats will help save lives
Car seats increase safety for children riding in a vehicle by allowing them to be securely strapped into a seat that is fitted for them. This would never be the case with a regular adult-sized seat belt. Booster seats simply increase the heights of older kids while they are sitting so that the shoulder belts are not too high.
There is a ton of statistical evidence out there that points to how much car and booster seats increase safety for children riding in a car. First, traffic accidents are unfortunately the leading cause of death for children over one year of age in the United States. However, child passenger restraints end up reducing child fatalities in car accidents by over fifty percent each year.

Conclusion
If you drive with children in your car in Hawaii, they must be securely buckled into either a car seat or booster seat depending on their weight and age. You must make sure, whether it is a car seat or a booster seat, that they are properly and securely installed. If you allow a child to ride in your vehicle as a passenger and you get caught, you will face a court date and penalties. What is worse is that you are risking that child's life in a big way by doing that. If you are shipping your car to Hawaii, be sure to remove any child or booster seats before the vehicle gets picked up as the cost of the child/booster seats will not be covered by the car shipping insurance if they end up getting damaged in transit.