Jump to:
The best time of the year to buy a car
Use sales
Dealing with a car salesman
Conclusion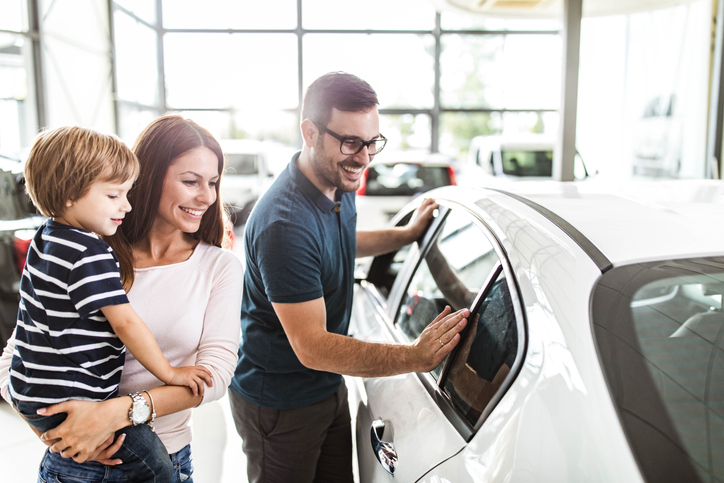 Buying a car from a dealership in Hawaii can be a difficult and intimidating experience. Especially with pushy salesmen breathing down your neck. You need to prepare to shop for a car so that you end up getting a good deal. Use this guide to make your life easier when you are in the process of buying a car and dealing with a car salesman.
The best time of the year to buy a car
Believe it or not, the best time of the year to buy a car is the end of the year. November and December are the months during the year when multiple sales quotas begin to come together for salesmen. This is when salesmen might get a little more desperate and willing to cut you a slightly better deal in order to close your sale. So, if you are thinking about buying a new car over the summer just try and hold off for a few months, you will likely end up getting a better deal as a result.

Use sales
Be sure that you take advantage of sales and promotions at dealerships too. Many dealerships have many sales that run throughout the year. The best plan of action is to call them before you even go to the dealership and ask them exactly what sales they have going on at that particular time. If they prompt you to come into the dealership in-person to find out, avoid that dealership.
nbsp;
Year-end-sales-events are actually a perfect opportunity to combine this strategy with the above strategy of waiting until the end of the year to take advantage of the sales quotas.

Dealing with a car salesman
Dealing with a car salesman is not always the best experience. In general, they can seem pushy and untrustworthy. When you are buying a car, you can use the following tips to negotiate with a car salesman to make sure that you get the best deal possible:
Remind them of your offer when they are desperate – Car salesmen are much more inclined to give you a deal or break if they are in absolute need of a sale. Times that they might be desperate might be before the dealership closes on Saturday or Sunday, the last day of the month or right after a major weather event when business is likely slow.
Know how much the vehicle that you want is actually worth – Be sure that you know what the true value of the car you are looking to buy actually is. Car salesmen can smell when someone hasn't done their research. Use sites like Edmunds.com to find out how much a car is actually worth before you even think about stepping foot on the lot.
Always shop around – Use all of these tips at multiple dealers. See who can come in at the lowest price for you.
The monthly payment is not as important as the total cost of the car – Many people end up getting bogged down by the thought of a lower monthly payment. However, what you should really be using to compare deals between dealerships is the total cost of the car. The total cost of the car is all the monthly payments plus whatever extra fees or add-ons you have to pay for. Also, the length of time that you are making monthly payments should not greatly exceed the length of the warranty.
Do your best to avoid expensive extras – Many salespeople will do whatever it takes to get you to agree to as many (completely unnecessary) add-ons as possible. Use your head and only agree to what you need.
Conclusion
Buying a car can be a frustrating process if you aren't ready to deal with a salesman. However, if you prepare yourself properly, it will be a lot easier and more tolerable. Use the tips and tricks we mentioned here to give yourself a bit of an edge in the car buying process so you can get the best possible deal on your new car.
If you bought your car from a dealership located a considerable distance from your location, you can always ship your car wherever you need it! Contact the car shipping experts at Hawaii Car Transport today!