Jump to:
The basics
Cars you need to see
Participating car clubs
Interactive experiences
Directions
Enjoy the show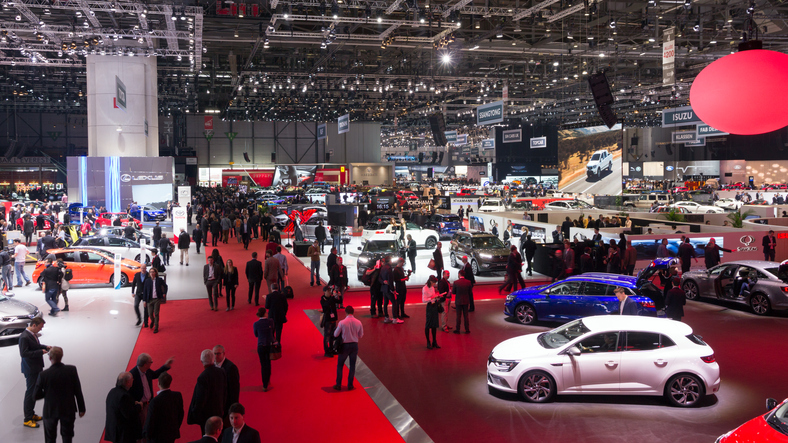 The basics
Dates and times
Hawaii's first International Auto Show will take place from Friday, March 29th through Sunday, March 31st 2019! The show opens on Friday at noon and at 10 AM on Saturday and Sunday. The show will end at 10 PM on Friday and Saturday and at 7 PM on Sunday.
Tickets
The cost for a ticket will be ten dollars for anyone thirteen years old and above, eight dollars for military members with valid ID, seven dollars for senior citizens who are sixty-two years old and older with valid ID and free for kids twelve and under. You can buy tickets here.
Free subscription to Motor Trend Magazine
Every one who buys a ticket and attends will receive a free one year subscription to Motor Trend Magazine as well.
Parking
There will be a parking garage at the convention center offering parking for the duration of the event each day for a small additional fee.

Cars you need to see
There will be a ton of must-see cars at this show but you definitely won't want to miss any of these:
Alfa Romeo's Stelvio
Bently's Continental
Ferrari's 488 Spider
Lamborghini's Performante
Maserati's Quattroporte
Kia's Niro Triathalon
Hyundai's Kona
And much more…
Participating car clubs
Aloha Mustang and Shelby Club of Hawaii – Early Ford Mustang Owners in O'ahu. Features all mustangs from 1964 to the present as well as some Shelby American Mustangs.
Corvette Club of Hawaii – Founded in 1973, the club honors any and all corvettes.
Antique Automobile Club of America – The club features various types of antique cars. At this year's show they will showcase the Model A and cars from the 1950's.
Volkswagen Club of Hawaii – This club features all classic VW models from the Beetle to the Cabrio.
808 Supra Club – For almost two decades this club has been honoring all versions of the 808 Supra.
Sports Car Club of America – As a national organization the Sports Car Club of America has over 55,000 members with over 300 in Hawaii.
Cobra Club of Hawaii – A club dedicated to the 289 Cobra and how it changed racing forever.
Interactive experiences
There are a few really cool exhibitions where you can go-hands on at the first International Auto Show in Hawaii. Don't miss these!
Distracted Driving Simulator – You will get a virtual demonstration of distracted driving inside of a real car. You will be able to see how driving while distracted with your phone can decrease reaction time dramatically and can have life altering consequences.
Texaco Kids Test Drive – Children from ages three to seven will be able to drive around in battery powered miniature luxury cars on their very own test track.
Drive Electric Hawaii – You can test drive an electric car as long as you are over the age of eighteen and have a valid driver's license.
Directions
The show will be taking place at the Hawaii Convention Center which is located at 1801 Kalakaua Avenue, Honolulu, HI 96815.
You can get directions by clicking on this link and entering your address.

Enjoy the show
This is historic because it is the very first time that Hawaii will have an International Auto Show. Be sure you make it down for at least a day of the event, you won't want to miss it!
If you need your car shipped there or you just need to ship your vehicle to Hawaii in general, let us take the stress out of the process. Get a free quote today!