Jump to section:


Basic info about Kailua, Hawaii
Getting your car there
What to see in Kailua
Conclusion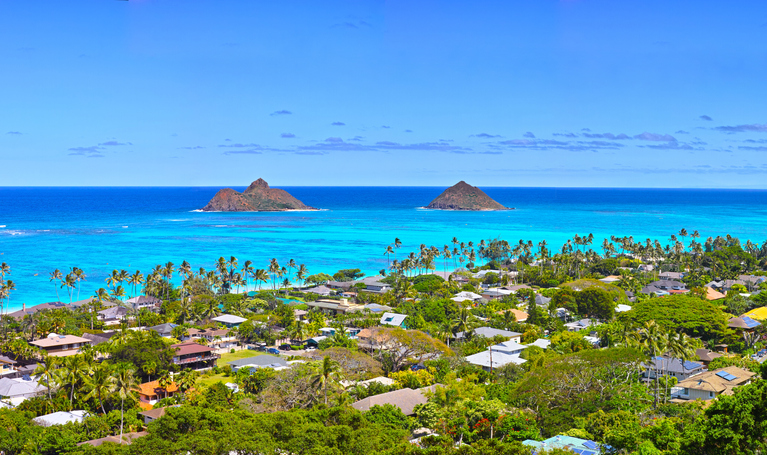 Basic info about Kailua, Hawaii
Kailua, Hawaii is located on the island of Oahu and has no lack of beauty in comparison to any other spot in Hawaii. It has a gorgeous beach that is a hotspot for surfing and kayaking. It has a population of nearly forty thousand people and is currently a popular spot for tourists looking to get away from the crowds of places such as Honolulu.
Lanikai Beach in Kailua is universally considered one of the most beautiful beaches in the entire world. However, Kailua's best characteristic is its lack of big tourist magnets such as huge hotel buildings or giant resorts. Instead, it is known for being a more quiet and serene beach town with lots of bike riders, mom and pop type restaurants, and bed and breakfasts. Thus, there is less of a crowd and overwhelming hustle and bustle than places like Honolulu.

Getting your car there
If you want to get your car to Kailua instead of taking on the great expense of renting a car or buying a new car, you will need to ship your current car there. Shipping your car to Hawaii is easy, you will just need to make sure that the vehicle is ready for transport by the date of your pickup and you will also have to pick the car up at the port in Hawaii. Other than that, your car shipping company will handle the ret of the shipment.
Unlike Honolulu, Kailua has less traffic and more parking available. It is a smaller beach town. So, having a car there will be a big help, especially if you do decide to check out the other parts of Oahu. You will also need a car to see some of the great sights and places to visit in Kailua.

What to see in Kailua
As much as Kailua has one of the world's very best beaches in Lanikai Beach, it also has so much else to offer. There are ancient ruins you can see, bird sanctuaries, various independent shops and restaurants to eat at, trails, markets and more. There is no lack of things to do in Kailua once you decide that you have had enough of the beach, which likely will not even happen. You can learn more about what you can do and see in Kailua here.

Conclusion
Kailua is as beautiful as any other place in Hawaii. It might have the best beach in all of Hawaii. However, it has a ton of other great places to visit and things to do as well. In fact, some people prefer it to bigger tourist attraction type towns such as Honolulu because of how quaint and less crowded it is. It is also a much easier place to have a car than Honolulu. If you want your car shipped to Kailua, you should contact us today at (808) 445-6695!