Jump to section:
How your bumpers will protect your car in Hawaii's traffic
What you can do to improve your bumpers performance
Final word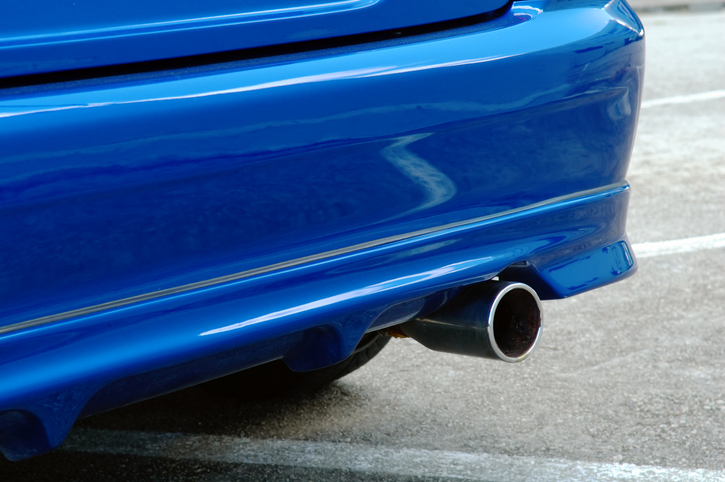 How your bumpers will protect your car in Hawaii's traffic
The purpose of the bumpers on your car is pretty straight forward, they protect the important parts of your car in lower speed crashes. So, the bumpers will protect the trunk, hood and grill of the car in front or rear end collisions when the speeds of both vehicles are about thirty miles an hour or less. This might not seem like much protection but "fender benders" are the most common type of car accident.
In Hawaii, traffic can be dense and quite slow in many more populated areas such as Honolulu. This leads to a higher rate of fender benders because people become more easily distracted and the rate of travelling speed is constantly lower. Thus, your bumpers play an important role in keeping the rest of the exterior of your car safe in Hawaii.
This is not important for your own safety but because damage to the front or rear of your car can be much more costly than replacing a bumper. For example, the average cost to replace a bumper is about $500 depending on what kind of car you have. However, if other parts of your car are damaged such as the trunk the cost to fix and/or replace it could easily cost a couple thousand dollars.

What you can do to improve your bumpers performance
There is not a whole lot that you can do in order to improve the performance or effectiveness of your car's bumpers. However, there are a few precautions that you can take in order to protect your bumpers so that you will not need to get them repaired or replaced.
One thing that you can do is to buy a bumper guard for your rear bumper. These or usually foam type pads that can be placed on your rear bumper in order to prevent scratches and chips from contact with another car or object. Depending on the guard you buy, the more heavy-duty versions can absorb shock as well from a low speed impact which helps to prevent dents.
You can also get a bumper guard for the front of your car as well. Unlike some rear bumper guards which can be foam pads, these will almost always plastic bars attached to the front end of the car.

Final word
Your bumpers serve an important purpose for your car in that it will protect the important exterior components in the front and rear of your car from damage in the case of a low speed collision. You can always get bumper guards for your front and rear bumpers for an added layer of protection.
However, you should always pay close attention to the road and to what is in front of you when you are driving. Doing so will help prevent a situation where you might need to rely on your bumpers. You will not be in control of whether or not someone hits the rear of your car but you will at least not be responsible for paying for the damage legally.