Jump to:
Hawaii's beaches
The best beaches in Hawaii
Advice for enjoying the beach in Hawaii
Conclusion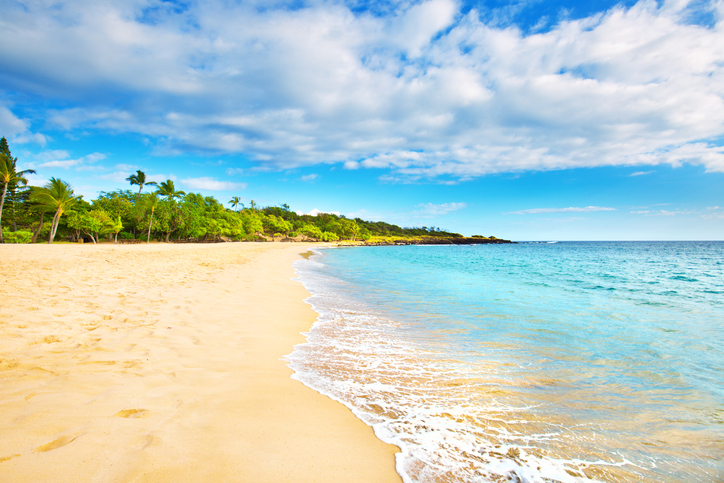 Hawaii's beaches
Hawaii is often considered paradise by many people. The primary reason for this is that the beaches in Hawaii are some of the most beautiful beaches on the entire planet. If you are in Hawaii for pretty much any period of time and do not make it to the beach at least once, you are wasting a golden opportunity.
If you do plan on getting out to the beaches in Hawaii, you should realize that you have a ton of different beaches between the different islands to choose from. Sure, if you were living there you could eventually make it to every beach in Hawaii. However, that probably is not the case. So, you will want to be sure that you spend your time on the very best beaches of Hawaii.

The best beaches in Hawaii
Here are the best beaches in Hawaii, how you can get there and where you can park:
Advice for enjoying the beach in Hawaii
As you can tell by now, the beach is one of the absolute best parts of being in Hawaii. However, there are a few things to remain mindful of when you are planning a trip to the beach in Hawaii.
It should be clear by now that parking for the beach, no matter which beach, is a bit of a hassle. You can minimize the stress of parking by getting up as early as you can and driving there. You can also walk there if reasonable or try to take a cab or some sort of public transportation such as the bus.
Be sure that you pack the essentials for the beach before you head out there too. Some of Hawaii's beaches are located in fairly remote areas. So, if you forget something like sunscreen you might have to travel several miles to go get it. Remember things like enough drinking water, food, towels and whatever else you might usually bring to the beach.
Check the weather and, more importantly, the surf conditions. Try to avoid going to the beach on days where the surf is particularly rough. The water can be very dangerous in those conditions and lifeguards in Hawaii are already spread thin. So, they might not see you in a situation where you are in trouble.
Conclusion
Spending a day on the beaches in Hawaii is truly like spending a day in paradise. If you are in Hawaii do not short-change yourself by missing the opportunity to spend some time at the beach. When you do go to the beach, make sure that you are prepared for things like parking and how rough or calm the water will be at that particular beach on that day.