Jump to section:
Rustproofing 101
Hawaii's weather
Conclusion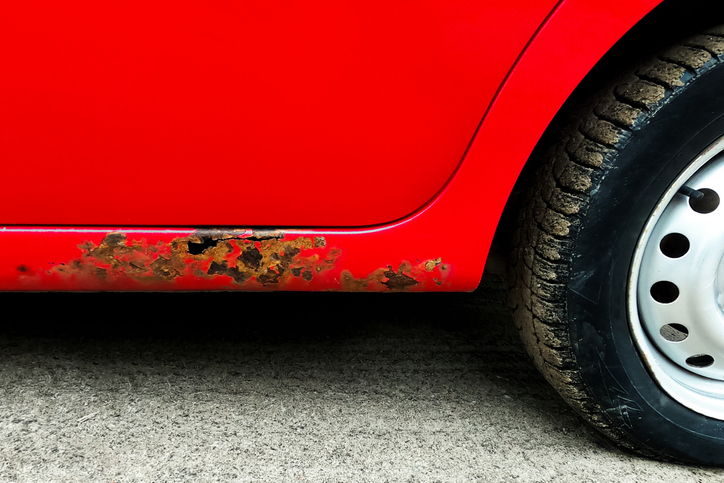 Rustproofing 101
Getting your car rustproofed should be a priority regardless of where you are because it will increase the longevity of the vehicle and will keep it looking its best. Doing so will require some work but it will be worth it. You can do this work yourself or you can save yourself the trouble and have a professional do it.
You will be able to start this process by making sure that the underside of your car is completely clean. You will also want to do this inside the wheel wells too. Once this is done, look for any areas of rust. If you find any, you should spray it with rust converter. After you do, you will need to come off before you move on.
Then you can apply the underseal and the wax. As we mentioned before, if this seems like too much you should talk to your mechanic and see if they will be able to do this for you. It will only cost about a hundred to a hundred and fifty dollars to get this done for you. Finally, you should get the exterior of your car washed and waxed regularly. This will account for the rust protection for the rest of the car outside of the underbody.

Hawaii's weather
The reason that you need to really get your car rust proofed in Hawaii is because of the weather. It does rain more than people expect in Hawaii. On top of that, the humidity and air contain higher levels of moisture due to the close proximity of the ocean. This means that your car will constantly have some levels of water on it. Thus, rust is an ever-present possibility.
In addition, there is a phenomenon called "salt air" as well that occurs in Hawaii. This means that the water from the ocean that evaporates will do so with salt in it. This salt is then in the air and will blow in the wind. Some of this will inevitably stick to your car. So, this acts as an additional corrosive element to your cars finish. This is all the more reason to be proactive and do whatever to protect your car from any rust.

Conclusion
Hawaii is a prime spot for rust to occur on your vehicle and the unfortunate part is that many people do not realize that. Fortunately, if you take the proper precautions, you will not need to worry about that with your car. It will either take you time and effort or cost you a few bucks to have someone else do it but it will be worth it to protect your car.