Jump to:
The history of car racing in Hawaii
Where can you watch a race in Hawaii today?
Pointers for watching a race in Hawaii
The future of racing in Hawaii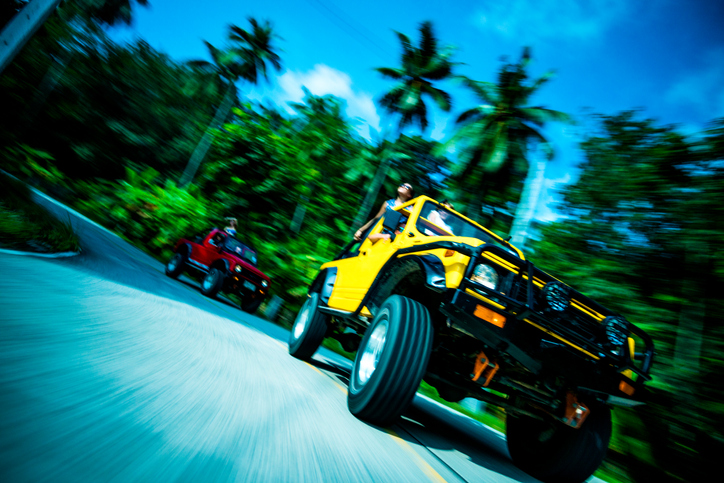 The history of car racing in Hawaii
For almost half a century, Hawaii Raceway Park was the center of the Hawaiian car racing culture. The track hosted all sorts of races from dirt racing to drag racing. It opened in 1962 and unfortunately closed back in 2006 due to the lease on the property expiring. There was a strong push to get the track re-opened, but that battle was eventually lost.
However, the Raceway's history is notable and worth being aware of. There was a drag strip, multiple road courses over the years, a dirt oval and even a sand drag strip. The Raceway even regularly hosted a program for Junior drivers at one point.
Fortunately, there is new legislation currently being discussed that would facilitate the construction and operation of a new racetrack in Oahu. This is because since Hawaii Raceway Park has closed, illegal street racing has increased greatly which has led to accidents and injuries.
There are also several racetracks in Hawaii that still operate today. You can read more about them below.

Where can you watch a race in Hawaii today?
Currently, there are a handful of great places to watch a car race in Hawaii. They are as follows:
Hilo Dragstrip – The Hilo Dragstrip opened back in 1978 in Hilo and is still a popular destination for race lovers today. The races that most often take place are hot rod races and motocross.
Paradise Speedway Maui – Paradise Speedway in Maui is one of the better tracks in Hawaii to catch a race at. The races occur from February through October and happen about once a month. It is located in Puunene, Hawaii and is a dirt track.
Kauai Raceway Park – A quarter mile-long drag strip, Kauai Raceway Park is located in Kekaha, Hawaii. From March through November there is at least one race per month, usually two. It is a fantastic place to catch a race while you are in Hawaii.
Pointers for watching a race in Hawaii
We highly recommend that you take the time to get out and see a race while you are in Hawaii. Before you do, check out these tips so that you can have the best experience possible:
Get a good spot to watch but keep a safe distance – Races are almost never a danger to spectators. However, there is a slight chance in the event of a crash that debris can go flying so make sure you are not super close to the action.
The tracks are outdoors, prepare for the elements – Depending on when you see a race, the weather could be factor in your enjoyment of the race. Be sure you check the forecast and dress appropriately for the weather that day or night. Bring a hat and/or poncho if there is a chance of rain.
Consider a race scanner – If the race is notable enough to have commentators calling the action, you can listen in by using a race scanner.
Be ready for the races to last a while – Drag races are obviously very short in duration but there might be a bunch of them which, combined, could last for a few hours. Regular races can last for a few hours as well. You should dress comfortably and find a comfortable spot to watch the race from.
The future of racing in Hawaii
Right now, the tracks above are the only tracks that are open in Hawaii. Although, Hilo Motor Speedway in Hilo is expected to re-opened sometime fairly soon after being closed for a few years. Also, as mentioned earlier, there is serious discussion going on in Hawaii's legislature regarding the construction of a new racetrack in Oahu in an effort to curb illegal street racing.