Jump to section:
How driving in Hawaii can sometimes be dangerous
The most dangerous roads in Hawaii
Conclusion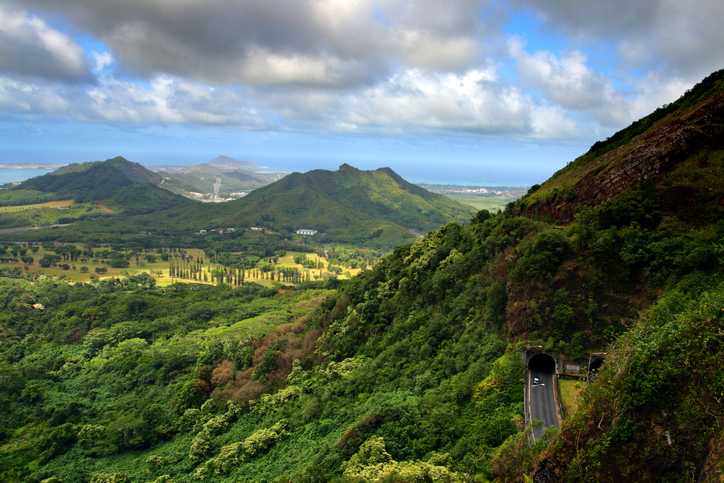 How driving in Hawaii can sometimes be dangerous
Driving on some roads in Hawaii can be more dangerous than others. It can also make for more dangerous driving in Hawaii if you end up driving during inclement weather. Many roads in the area have potholes and cracks which can lead to direct damage to your car or even a loss of control which can obviously lead to an accident.
A lot of the danger of driving in Hawaii can be mitigated by making sure that you are prepared to drive in the rain and the slick conditions that it creates. You can do so by making sure you have all-weather tires and are both defensive and cautious when driving in the rain. This will include driving at reduced speeds, keeping more distance between you and the car in front of you and giving yourself more time to come to a gradual stop.

The most dangerous roads in Hawaii
There are some roads in Hawaii that you should try and avoid if possible. Common factors that make these roads more difficult to traverse safely are the potential for falling rocks, lower visibility, frequent curves in the road, poor service for cell phones & gps, slick roads, tons of traffic and a lack of signage and reflectors.
The following are the roads in various areas in Hawaii that have been the most dangerous over the years:
Pali Highway – Pali Highway in Oahu is the first of these roads you should avoid if possible. It has a long and windy path with a simultaneously steep incline. The road also has several unexpected rockslides per year.
Kahekili Highway – Next, you should take a detour from Kahekili Highway in Maui. First and foremost, its reputation precedes itself as it is known as "death highway." Secondly, this road has low visibility, bad or non-existing lighting at points and also has no guard rails.
Route 200 – You should also avoid taking a trip on Hawaii Route 200. This road gets quite step at points, has extreme cases of fogs throughout the year and has a bunch of one lane bridges which can lead to head-on collisions.
Ka'ena Point – Finally, you should plan on missing Ka'ena Point. All you need to know about how dangerous this road can be is that you are only allowed to use authorized vehicles on the road and need a permit because of how treacherous the road can be.
Conclusion
Driving around in Hawaii is a wonderful experience that we recommend all licensed drivers try at least once in their lifetimes. However, certain areas and weather can actually make driving in Hawaii quite dangerous at times. This is why you should always drive with caution, make sure that you have all-weather tires and that you do your best to avoid the roads that we mentioned above.