Jump to section:
Demand and Distance
Weather
Other Factors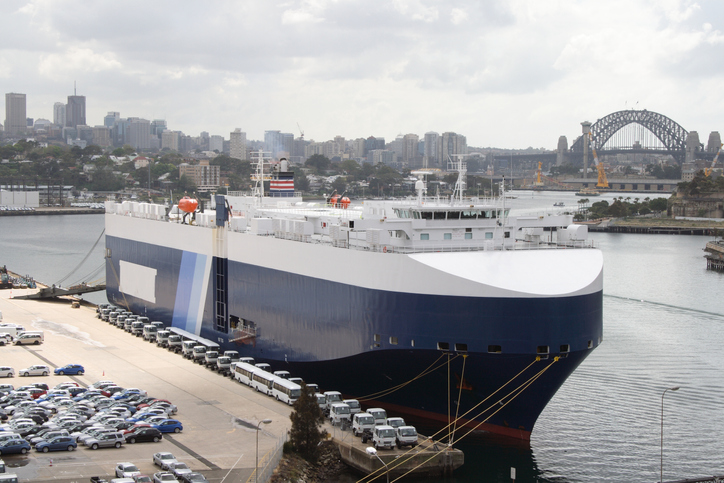 Demand and Distance
When you ship your car to Hawaii, there are several things that affect how long it will take to get there. The two most influential factors are demand and distance. Demand means how many other people are shipping their cars along the same routes as you when you are shipping your car. When demand is higher, it could take some additional time to ship your car to Hawaii. So, if you can, you should consider shipping during less busy times of the year, such as during the winter.
Distance is likely a factor that you will not have any control over. The further you are away from Hawaii, the longer it will take to ship it there. With this factor in mind, all you can do is to prepare ahead of time in order to be ready for the transit time. Longer shipments, such as New York to Hawaii, can take three weeks in transit. So, be ready to be without your car for that time.

Weather
Weather can affect shipping of any kind. However, when you ship something overseas, ill-timed bad weather can definitely add to the overall transit time. So, when you are shipping your car to Hawaii, bad weather such as high winds and rain or a snowstorm can delay the shipment a day or two.
Unfortunately, there is not much that you can do about this. You can consider waiting to ship during a time of the year when winter weather as well as tropical storms and hurricanes are least likely. This falls later in the spring such as during April and May.

Other Factors
Other factors that will affect the transit time of your vehicle shipment to Hawaii include the type of car that you are shipping, how soon you need your car shipped and overall traffic. In terms of the type of car that you are shipping, if it is oversized or not running, you will need a special flatbed carrier in order to transport it which will take more time. If it is a high-end vehicle and you choose to ship on an enclosed carrier, that could also add more time to the overall transit.
How soon you need your car shipped to Hawaii can have a small affect on the transit time as well. If you only give a week or two notice to your auto transport company, your car could end up being on a less direct route to Hawaii in order to accommodate the short notice and this could add a day or two to the trip. Finally, if traffic is bad at multiple points over the course of the shipment, the arrival of your car might take a bit more time.