Jump to section:
Watch where you park in Hawaii
How to avoid being towed in Hawaii
Advice for finding parking in Hawaii
Final word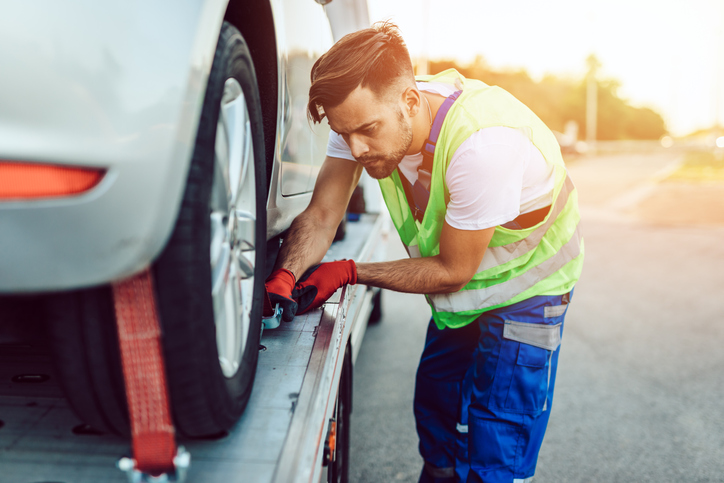 Watch where you park in Hawaii
Parking in Hawaii can get tricky, especially in the densely populated areas like Honolulu. Hawaii has a very specific way of demarcating parking spaces. They paint the curb specific colors to alert motorists that parking is not allowed, handicapped or timed. So, if the curb is painted blue, that means that spot is reserved for a handicapped person. If the curb is painted red, no one may ever park there. If you do you are risking being towed.
Some areas in Hawaii require resident parking permits. These are essentially stickers for your windshield. You can only get them if you actually prove that you are a Hawaii resident in the area that you are applying for a permit for. These areas are known as Restricted Parking Zones, Kalihi Valley in Honolulu is one such area.

How to avoid being towed in Hawaii
Avoiding being towed in Hawaii is quite easy, just as it is in most parts the country. You just need to make sure that you pay attention to any signs and/or painted curbs. If you park near a meter, make sure you pay it and do not stay parked longer than the time you allotted yourself.
If your car happens to break down, put it in neutral and get it to the side of the road. You should call a tow truck yourself, because if the city or police call for one, it is likely going to be the most expensive one possible.

Advice for finding parking in Hawaii
As we mentioned before, parking in areas like Honolulu can be quite difficult at times. You can use the following tips to make finding parking a bit easier:
It pays to pay – There are several areas in Hawaii where you can pay for a spot to park your car. These are usually some sort of garage or lot. You can use an app to find these places
Pay attention – As we mentioned earlier, curbs might be painted to alert drivers of parking restrictions depending where you are in Hawaii. If you see that the curb is painted blue or red, do not park there.
Keep some coins handy – A decent amount of the parking in Hawaii is metered, so be sure that you always have some change with you in order to feed the meter.
Give yourself some extra time – Parking can be sparse in certain areas in Hawaii. So, make sure you give yourself an extra ten minutes in order to drive around looking for a spot.
Keep your eye on the clock – If you park in front of a meter or in a timed zone (2 hour parking limit etc), you will need to make sure that you do not exceed that time limit. You can even set an alarm on your phone to remind of when you need to go.
Final word
Parking in larger areas in Hawaii can be a hassle. Thankfully, you can pay for parking if you really need to. Be sure that you always give yourself some extra time to look around for open spaces because it might take a little bit to find one.