Jump to section:
Why Hawaii's climate can shorten the life of your car
How you can extend your car's life in Hawaii
Final word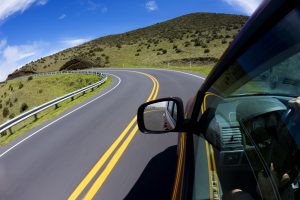 Why Hawaii's climate can shorten the life of your car
Driving in Hawaii is a very pleasant experience. However, the beautiful weather in the state can take its toll on your car in the long run. Things like salt air can ruin cause considerable damage to your cars finish. The hot weather can also cause your engine to work harder than it typically needs to.
These factors are manageable, but you need to take precautions in order to keep your car running well for as long as possible. Even if your car does not seem to be suffering any ill effects from these things, the effects might already have started to take effect imperceptibly. So, now is the time to start taking the necessary steps to prevent this slow acting damage regardless.

How you can extend your car's life in Hawaii
As we just mentioned, there are a few things that you can do in order to keep your car in tip-top shape for the longest amount of time possible:
Keep your car out of the sun – The san can do serious damage to your car's paint over time. Salt air is another serious offender for this. If you keep your car in a garage, or at least covered, you can prevent most of this damage from happening.
Don't push the engine if possible – If you normally drive fast, consider slowing down. The less stress you put on your engine in a warmer climate like Hawaii the longer your engine will last. You should also try and avoiding to much frequent braking AKA traffic, but that might not be very easy in Hawaii.
Make sure you take care of the routine maintenance on-time – Changing your oil might not seem like a super important task but if you do not do it as frequently you are supposed to, your cars engine can break down more easily – especially in hot weather like you have in Hawaii.
Keep the car as light as you can – The more weight a car has, the harder the engine ends up needing to work. So, keep unnecessary stress off the engine by keeping the car low-weight.
Get it waxed – By getting your car waxed, you essentially are adding an extra layer of protection for your car from adverse weather, sun and salt-air which are all prevalent in Hawaii.
Final word
Taking a few easy precautions can really make a big difference for your car in Hawaii. The warm weather and the sun in particular, can slowly but surely cause your car to age faster than it would somewhere else. Doing something as simple as keeping your car out of the sun can make a huge difference for the longevity of your vehicle.