Jump to section:
Basic info about the protests
What roads and areas will be affected
Tips for avoiding the protests
Conclusion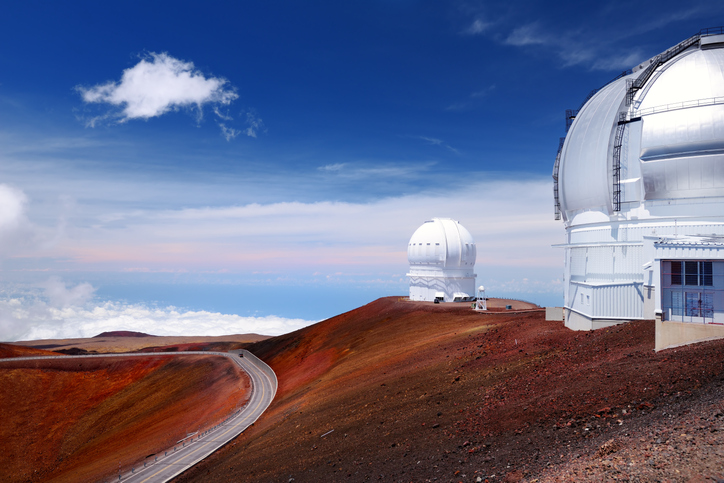 Basic info about the protests
Right now, there are on-going protests in Hawaii at Mauna Kea mountain to prevent the building of a large telescope on top of the mountain. For many years, Mauna Kea has been a sacred area for prayer and burials. This is why the building of something like a telescope is causing high levels of tension and emotion among longtime residents of the area.
Keep in mind that there is obvious benefit to constructing a state-of-the-art telescope in terms of research and science. However, that is not what is being protested. Those protesting have been fighting the project for years and this has now reached a boiling point as the construction on the Thirty Meter Telescope has begun.
So far, there has not been any resolution for the protesters and the building of the telescope has started to go ahead as planned. As construction has gone on, protests have continued. You will see some of the protesters throughout the island but mostly near Mauna Kea near the side of the road.

What roads and areas will be affected
Mauna Kea Access Road will be closed during the construction. Also, roads near Puʻuhonua o Hōnaunau National Historical Park will be slower because of the protests.
Other than that, there won't be much traffic disruption. In fact, in these areas, there are now traffic guards working around the clock to ensure that protesters and travelers alike are not injured by traffic and that traffic disruption is kept to an absolute minimum.

Tips for avoiding the protests
Right now, the protests are not out of control by any standard. They are actually quite peaceful. However, they have caused some lighter traffic delays in the past few weeks. Use the following tips to avoid getting delayed in traffic as a result of the protests:
Avoid the Mauna Kea area – These protests are barely affecting traffic at this point but there are still the occasional disruptions. So, avoid the area altogether if you can.
Check the traffic in the area before you get in your car – It only makes sense to check the up-to-date traffic conditions before you leave for your commute or trip. Google "(your area)" plus "traffic" to get up-to-date traffic information online.
Plan out alternate routes – You can use apps like Waze to figure out what the best and quickest alternate routes are each day. Try and do this before you actually start driving.
Conclusion
Tempers are high right now regarding the construction of the telescope on Mauna Kea. It is important to realize why exactly the protests are going on. What is being protested is not the benefit of a new telescope or even science in general but the desecration of land that is deemed to be sacred by many Hawaii residents.