Jump to section:
Shipping your car to Hawaii
The requirements to ship your car to Hawaii
Advice for shipping your car to Hawaii
Final word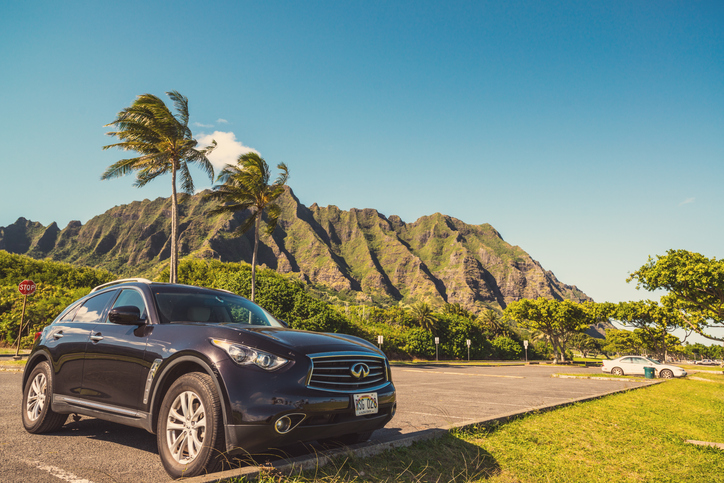 Shipping your car to Hawaii
If you are headed to Hawaii and you want your car there, you only have one choice, to ship it. The good news is that doing so is not difficult at all.
A common misconception is that shipping a car to Hawaii is too expensive. In reality, it is actually quite affordable. This is especially true when compared to the cost of renting a car, buying a car or taking cabs everywhere.
Let's say that you were shipping a 2018 Toyota Corolla from New York to Hawaii at the end of August 2019, it would cost you about $2500. That might sound like a lot but consider the alternatives first: renting a car could easily run you several thousand dollars in just a few weeks' time, taking cabs could get even more expensive than that and buying a car is the most expensive option that you could possibly choose.
Another misconception is that it will take a very long time to ship your car to Hawaii. This is not the case. Using the same example from above, it would take about three weeks to ship your car from New York to Hawaii.

The requirements to ship your car to Hawaii
Before you do ship your car, you should know that there are a few simple requirements in order to do so.
First you will need some basic information, this information includes the car's year, make and model, the VIN number and the license plate number. You will also need your registration and valid photo ID ready when your auto carrier driver arrives to pick up your car.
Your car itself will also need to be prepared when you driver arrives to pick it up. You must have the car cleaned prior to this so that your driver can conduct a timely inspection prior to loading the car onto the carrier. You also must make sure that the car has only a quarter tank of gas left in it.
It is also important to make sure that the car is running and operating properly. If it is not when your driver arrives, you could possibly get hit with an inoperable vehicle fee or your car could even be refused for shipping. You can avoid such a circumstance by getting your car inspected within a week or two before your scheduled pick-up.
Finally, you must make sure that you do not have any personal items in the car when your driver picks it up. These items are not allowed to be in your car during shipping. Furthermore, if you happen to sneak personal items past the driver inspection in your car, they could be lost or damaged during transport. If that happens, these items will not be covered by the car shipping insurance under any circumstance.

Advice for shipping your car to Hawaii
Beyond the requirements for shipping, there are a few things that you could do in order to make sure that you have the easiest experience possible when you are shipping your car to Hawaii:
Book early – You will want to book your shipment early, this way you will ensure your shipping date and get the lowest price possible.
Try to ship in the off-season – Months where vacations are most popular are also the most popular months for shipping a car so you will ideally book your shipment for winter and fall months.
Take time to prepare – The more time you have in between your car shipment and when you initially book, the more chance you will have of getting the shipping window you want.
Know your port – When you ship to Hawaii, you will have the option of shipping to one of several ports. Figure out which port is closest to your Hawaiian destination and choose that port. The ports are as follows:

Honolulu
Hilo
Kahului
Nawiliwili
Final word
Shipping your car to Hawaii is not a difficult experience at all. You just need to take the time to prepare for your shipment. Other than that, your car shipping company will take care of the rest of the shipment for you. For more information or a free quote you can call Hawaii Car Transport at (808) 445-6695 today.